Venturing into Seyðisfjörður involved about 20 km of driving in fog. While there, much of the fog lifted, so the return drive only involved about 10 km of fog over the 600 m high Fjarðarheiði mountain pass.
The area has a history dating back to the tenth century. It has also been the site of the world's first modern industrialized whaling station, established in 1864. In 1906, the first telegraph cable connecting Iceland to Europe (and the world) made landfall here. In 1913, it was also the location of Iceland's first high-voltage AC power plant, that included a hydroelectric dam. During World War II, it housed a British/ American military base.
While for most of the post-war period the economic focus was on fishing, today, it is tourism. the Icelandic port for the Smyril Line ferry M.S. Nörrona, built in 2003, that connects Iceland with Hirtshals, Denmark and Tórshavn, in the Faroe Islands.
The village was also a filming location for the Icelandic crime series, Trapped.
On 2020-12-18, the largest landslide in an Icelandic residential area hit, destroying thirteen houses and the Technical Museum of East Iceland! Many other buildings also suffered damage. Within hours, the entire village was evacuated.
Now, near the Smyril ferry terminal, a display explains the landslide in detail, especially the fate of individuals, complete with photographs by Katja Goljat and Matja Rust.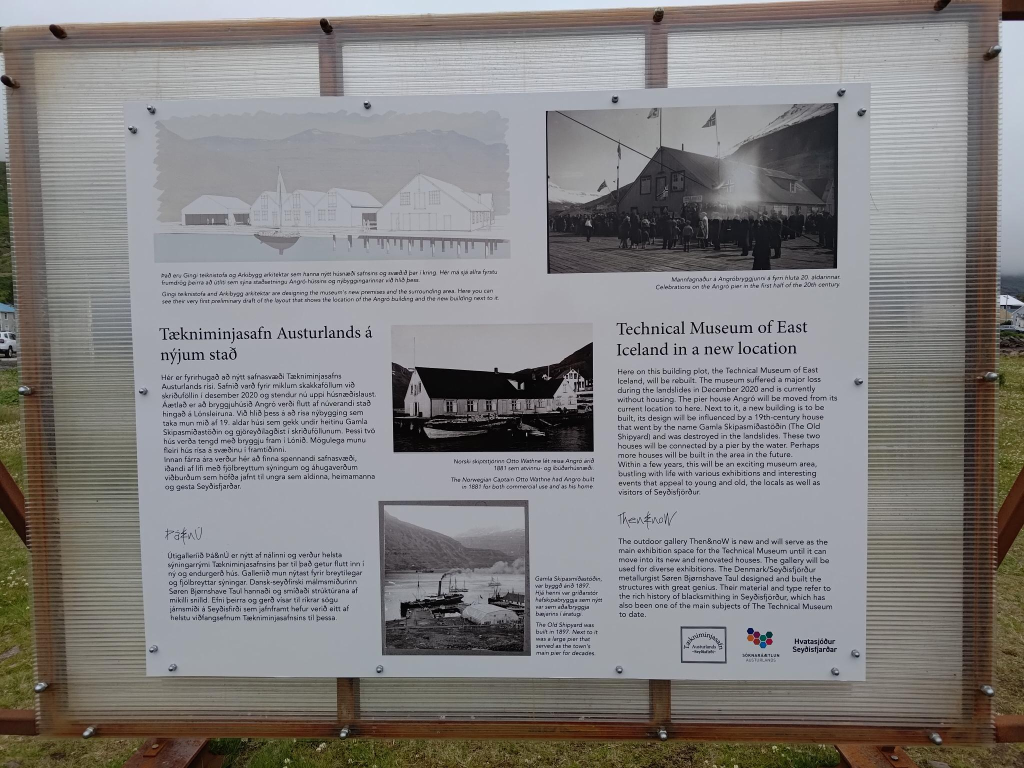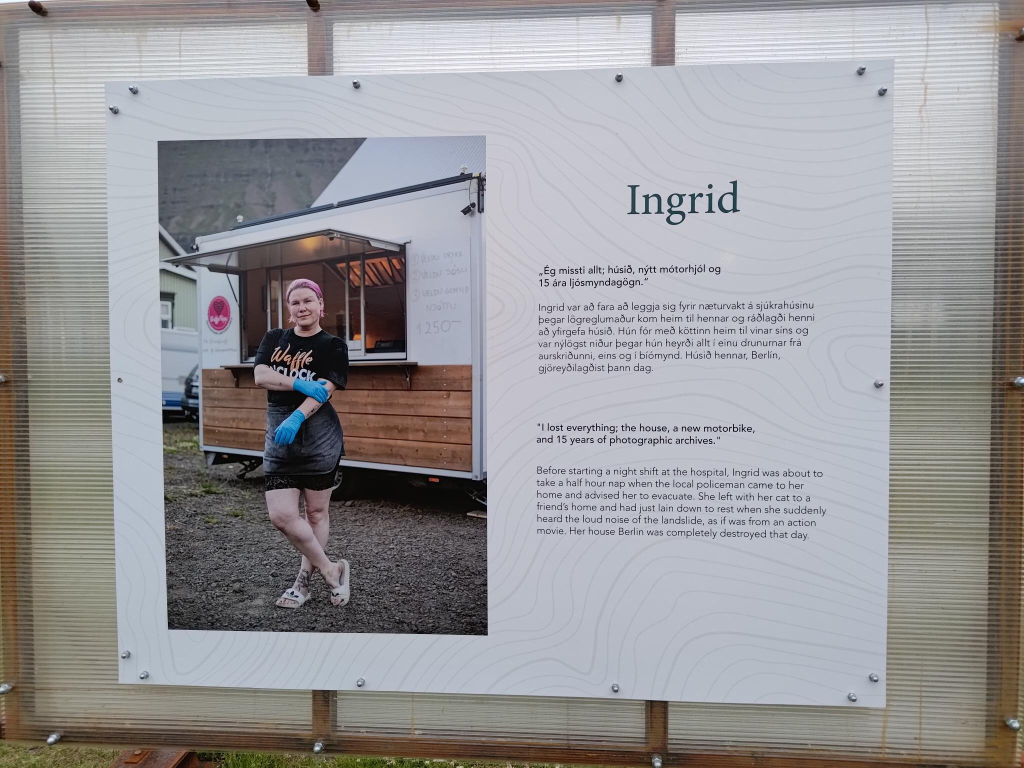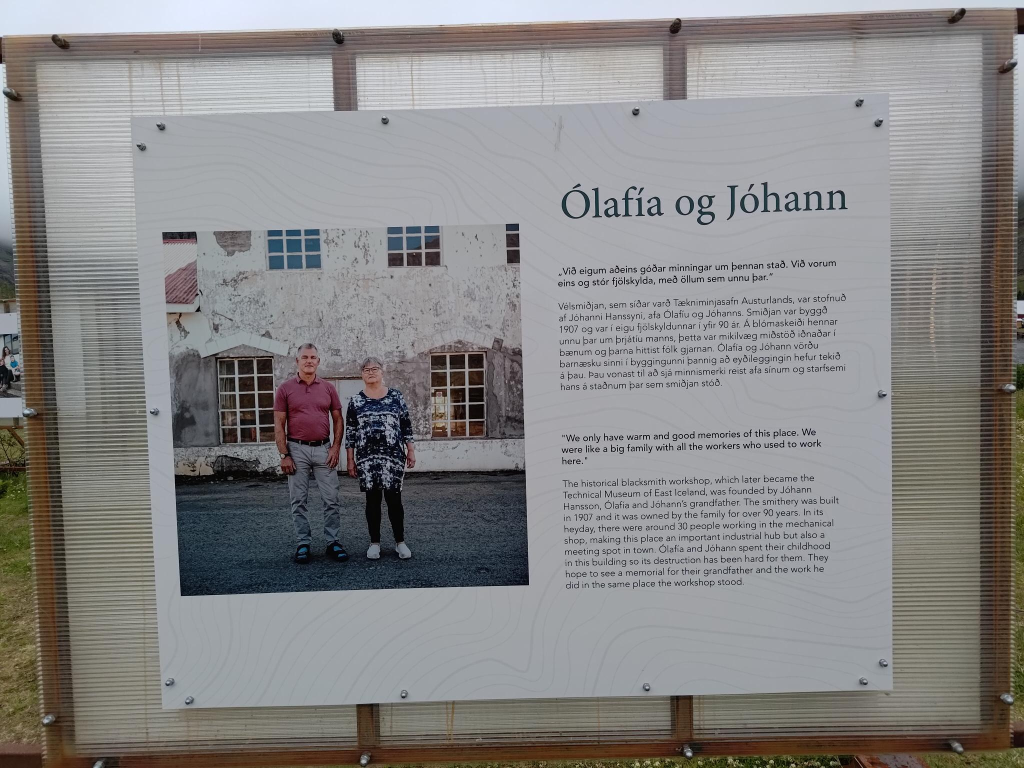 Yes, there are about 30 additional images and text like the previous two!