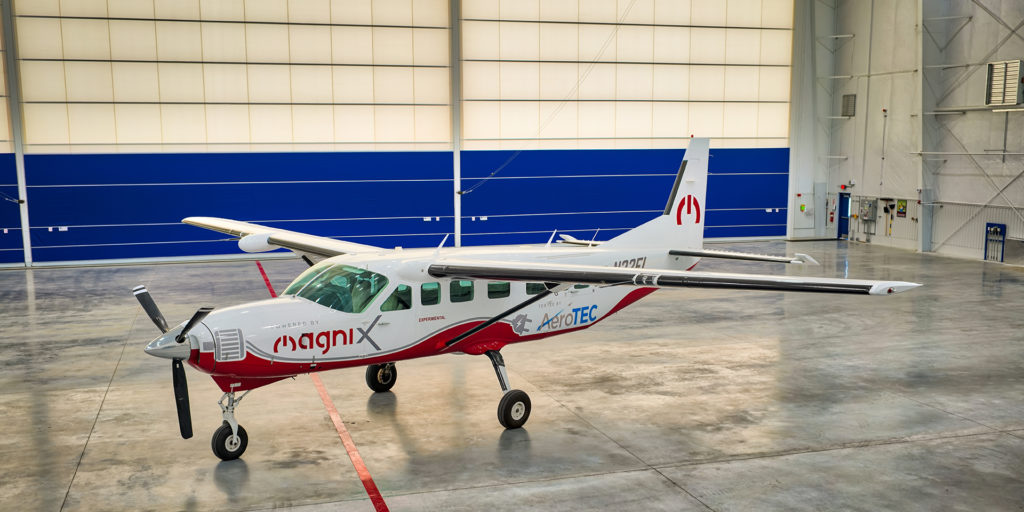 Today (2020-05-28) aviation history is once again being made, with the first flight test of an eCaravan, an electrified Cessna 208B Grand Caravan in Moses Lake, Washington. This will take place at 0800 PDT (Pacific Daylight Time)/ 1100 EDT (Eastern Daylight Time)/ 1500 GMT (Greenwich Mean Time)/ 1700 CEST. (Central European Summer Time). It powered by a 560 kW magni500 all-electric propulsion system.
MagniX is working with AeroTEC on this project.
This weblog post will be updated after the event.