Some notable events have taken place in 2023-08.
Women's World Cup 2023
I do not follow sports, but sometimes read results so that I can interact with normal people. There are two counrties that are natural for me to support, Canada and Norway, not to mention Ireland, that has provided citizenship to the others in my immediate family. With the Women's World Cup, I felt I could impress these people by reporting a select few game results. Already near the start, on 2023-07-20, with Norway losing 1-0 to New Zealand, and Ireland losing 1-0 to Australia, I realized that backup could be necessary, in order to be on the winning side. Fortunately, Denmark and Sweden were also playing. By the end of group play, Canada and Ireland were out, but the Scandinavians were still in. On 2023-08-05, Norway lost 3-1 to Japan, and was out. The next day, Sweden beat USA on penalties, and was still in. The day after that, Denmark lost 2-0 to Australia. All hopes were on Sweden. In the end, on 2023-08-19, Sweden ended up in third place. On 2023-08-20 Spain won with England in second place. The scene was set for the main drama…
Dear Luis Rubiales: sportswomen are not dolls to be kissed, touched and patronised. Those are the words of Barbara Ellen in The Guardian.
Yes, I eagerly awaited the resignation of Luis Rubiales (1977 – ) for forceably kissing Jenni Hermoso (1990 – ), a Spanish professional footballer who plays for Liga MX Femenil club CF Pachuca (Mexico) and for the Spain women's national team. She has previously played for teams in Spain, including Barcelona, and is the all-time top scorer for both Barcelona and Spain, at the end of the Women's World Cup. She did not consent to be kissed.
Rubiales is president of the Royal Spanish Football Federation (RFEF) and one of the Union of European Football Associations (UEFA) vice presidents. He refused to resign, and was dumb enough to say, "A social assassination is taking place. I don't deserve this manhunt I have been suffering." It took Fédération Internationale de football association = FIFA to remove him, if only temporarily. FIFA will look at whether his actions constitute violations of Article 13 in its disciplinary code, concerning offensive behaviour and fair play.
The Spanish government was also taking action to force his removal. It was asking Rubiales to explain himself to a Spanish administrative court as soon as possible. If it deems he violated the professional sports code, he could then be suspended.
Hermoso stated: "I want to make clear that at no time did the conversation to which Mr Luis Rubiales refers to in his address take place and, above all, his kiss [was n]ever consensual."
She added his claims were "categorically false and part of the manipulative culture that he has generated".
"I feel the need to report this incident because I believe no person, in any work, sports or social setting should be a victim of these types of non-consensual behaviours. I felt vulnerable and a victim of impulsive-driven, sexist, out-of-place act, without any consent on my part".
"Quite simply, I was not respected."
She was put "under continuous pressure" to help with a "statement that could justify" Rubiales' actions – and so were her family, friends and team-mates.
"These types of incidents add to a long list of situations that the players have been denouncing. This incident is the final straw and what everyone has been able to witness on live television also comes with attitudes like the one we saw this morning [Friday, 2023-08-25] and have been part of our team's daily life for years".
81 players confirm they will not play for Spain's women's team until he is removed from his post. In addition, two Spanish men's national team and Real Betis players, Héctor Bellerín and Borja Iglesias, criticised Rubiales on social media, with the latter refusing to play for Spain until Rubiales resigned.
By Saturday, 2023-08-26, RFEF had threatened to sue Jenni Hermoso, accusing her of lying and defamation, and the women football players who signed a letter in which they refused to play for their country as long as Luis Rubiales remained its leader. Obviously, a lot more people in the RFEF need to be replaced.
Then, Ángeles Béjar (? – ), Rubiales' mother, entered the Church of the Divine Shepherdess in Motril, Granada, Spain on Monday morning, 2023-08-28, to begin a hunger strike to protest what she describes as her son's unwarranted, inhumane and bloodthirsty hunt.
2023-09-11 Update:
Ángeles Béjar was taken to hospital on 2023-08-30.
On 2023-09-05, Jorge Vilda (1981 – ) was fired as head coach of the Spanish women's national team.
According to a Guardian article, Luis Rubiales' uncle, Juan Rubiales, told El Confidential: "We Rubialeses are absolutely committed to the idea of dignity. And dignity is to defend Jenni, to understand her, and to reproach the shameful behaviour of this president…. I think [Luis Rubiales] needs a social re-education programme and a re-education in his relationship with women." He described his nephew as a man "obsessed with power, luxury, money and women". In a separate interview with the newspaper El Mundo, he added that his nephew was a "man with a clear machista [sexist] tinge".
Irene María Montero Gil, MP is a Spanish politician and psychologist, member of the Podemos party. She has been the Spanish Minister of Equality since 2020-01-13. She described the kiss as a "lower-intensity" form of sexual violence that is often invisible and normalised in society." On 2023-09-10 she tweeted: "Se acabó [It's over]."
On 2023-09-10, Gary Lineker, former England footballer turned BBC broadcaster who played in Spain for three years, tweeted about Rubiales resignation: Rubiales: "No voy a dimitir. No voy a dimitir. No voy a dimitir. No voy a dimitir." "Voy a dimitir [I resign]."
Rich Men North of Richmond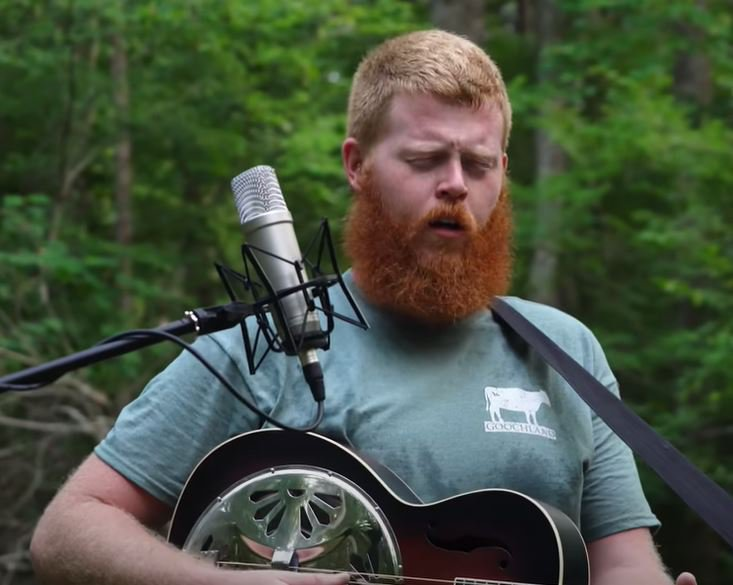 At the start of the first American Elephant Party television debate on 2023-08-22, an excerpt was played of Oliver Anthony's (1992 or 1993 – ) song, Rich Men North of Richmond, then discussed. Fox News host, Martha MacCallum, said Anthony's "lyrics speak of alienation, of deep frustration with the state of government and of this country. Washington DC is about 100 miles north of Richmond."
On stage stood seven current or former governors and congressmen and one venture capitalist, all members of the Elephant Party.
McCallum asked: "Governor DeSantis, why is this song striking such a nerve in this country right now?"
Ron DeSantis, replied: "Our country is in decline. This decline is not inevitable. It's a choice. We need to send [Donkey Party member and US president] Joe Biden back to his basement and reverse American decline."
However, on Friday 2023-08-25, nonpartisan Anthony released a 10-minute video, in which he rejected that answer and denied that he was a conservative figure. "The one thing that has bothered me is seeing people wrap politics up in this. I'm disappointed to see it. Like, it's aggravating seeing people on conservative news try to identify with me, like I'm one of them. That song has nothing to do with Joe Biden. You know, it's a lot bigger than Joe Biden. That song's written about the people on that stage and a lot more, not just them."
It was hard, Anthony said, to "get a message out about your political ideology or your belief about the world in three minutes and some change. But I do hate to see that song being weaponized, like I see. I see the right trying to characterize me as one of their own. And I see the left trying to discredit me, I guess in retaliation. That's got to stop."
He said the response to his song had crossed party lines and that he welcomed a diverse audience.
"If you watch the response videos on YouTube, it's not conservative people responding to the song. It's not even necessarily Americans responding to the song. I don't know that I've seen anything get such positive response from such a diverse group of people. And I think that terrifies the people that I sing about in that song. And they've done everything they can in the last two weeks to make me look like a fool. To spin my words. To try to stick me in a political bucket."
Wikipedia tells us, that Anthony is the first songwriter to debut at the top of the Billboard Hot 100 with no prior chart history in any form, Anthony is the first male songwriter to chart 13 songs all simultaneously in the top 50 Digital Song Sales while still alive—Prince and Michael Jackson exceeded that count only following their deaths.
Confession 1: I have not actually listened to Oliver Anthony's track. After about 10 seconds I find the raspy voice and Piedmont dialect , along with a resonator guitar so unpleasant that I turn it off. I was able to listen to Johnny Cash (1932 – 2003), or more likely his artificial intelligence alter-ego, singing it.
Confession 2: I find the names of political parties difficult to accept. I am not sure what makes, say, the Democratic party, more democratic than another party. I frequently avoid that aspect of political debate, by codifying their real names. In this alternative universe, the party that is closest to me is the Marmot party. Why? The marmots I know best, those living on McArthur Island in Kamloops, British Columbia are enthusiastic and engaged, but without direction. I often rename parties after party symbols.
Wildfires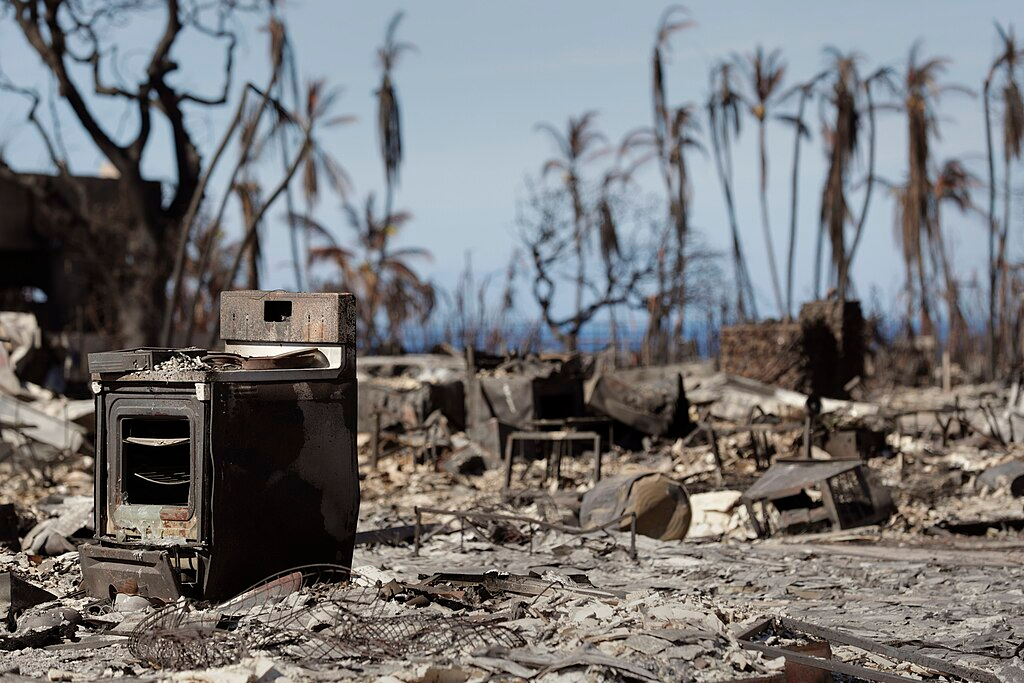 Wildfires have become an issue. To call them a serious problem is to undermine their destructiveness. I think especially of the village of Lytton in British Columbia, but also Yellowknife in the Northwest Territories, not to mention Lahaina, on Maui. On 2023-08-19, West Kelowna, across Okanagan Lake from Kelowna, where I spent most of my childhood summers, was experiencing wildfires. Kelowna, was being threatened by them. They experienced the wildfire of a century twenty years earlier, on 2003-08-16. Yes, I too am amazed at how short centuries have become!
We have to improve the terms used to describe wildfire events, removing the time scale. A once in a century fire, could be more accurately described as a 1% chance wildfire event. This, has now become a more common 5% chance wildfire event. In another ten years that might increase to a 10% chance wildfire event. These percentages indicate that there is no regularity to these events.
Historically, there have also been large wildfires in the past, such the Peshtigo fire in Wisconsin in 1871 and the Sudbury fire in Ontario in 1916. At times in Australia, Indonesia and other places there have seen multiple fires burning simultaneously, causing significant harm and loss of life. Cities have also burned, notably, the Great Fire of London on 1666-09-05 and Chicago, that started the same day as the Peshtigo fire, 1871-10-08. New Westminster, where I grew up has experienced two massive fires that started on 1898-09-10 and 2020-09-13, respectively.
While I avoid expletives, I am thinking of introducing one for dramatic effect, combustion! (with variants). For example, "It was a combustive mess". Like most other expletives, it adds no truthiness to a basic statement. Here, a mess is a mess. Combustive simply adds emotional flavour. While some forms of combustion are necessary, the world in my lifetime has produced too much of it. My hope is that by making it an expletive, people will reflect on their combustive behaviour and reduce or eliminate it.
Despite being as much of a NIMBY (not in my backyard) as the next person, I am a proponent of decarbonization, including the total elimination of fossil-fuels, such as natural (and unnatural) gas from houses. Induction stovetops are a more effective (but not necessarily cheaper) way to cook. Hydro, geo-thermal, solar and wind are effective ways of producing clean electricity.
Hawaiian Electric irresponsibly claimed that they could not turn off the electricity on Maui because some customers were dependent on electrical power for medical devices. In addition Maui uses electricity to provide water for residents. My reply is that batteries have been invented that can provide power to medical devices, in situations where it is unsafe to have grid power on. Yes, I am aware that someone has to think of that solution, and that batteries cost money. So does an enormous loss of life, with so many people unaccounted for! Where I have lived water relies on reservoirs and tanks at higher levels, and uses gravity feed to provide water to consumers. Admittedly, water may have to be pumped into these storage places.
Somewhat later, I received the following reply from a friend: Appears Hawaii Utility removed downed power poles, equipment, suspected of possibly causing the devastating fire …. therefore jeopardizing offficial investigation. Cover up?
Maui County is suing Hawaiian Electric over the fire that leveled Lahaina, The lawsuit includes a demand for a jury trial. It alleges the destruction could have been avoided if power lines had been shut off. This is part of a growing critical focus on the utility with videos apparently showing downed cables setting fire to vegetation. There were ample warnings of strong winds from a nearby hurricane, but Maui County claims which that Hawaiian Electric and its subsidiaries negligently kept power lines live. Some quotations: "These power lines foreseeably ignited the fast-moving, deadly, and destructive Lahaina Fire, which completely destroyed residences, businesses, churches, schools, and historic cultural sites."; "Defendants knew that the high winds the [National Weather Service] predicted would topple power poles, knock down power lines, and ignite vegetation."; "Defendants also knew that if their overhead electrical equipment ignited a fire, it would spread at a critically rapid rate."
Maui County is not free of blame. Critics say it was not prepared for the event, and provided an inadequate response. In other place, such as California, electric utilities routinely shut down large stretches of above-ground power lines in strong winds. One has to question whether above-ground power distribution is suitable in the 21st century.
This 2023-08-08 fire was the deadliest wildfire in the United States for more than a century. It burned through about 800 hectares destroying the historic town of Lahaina, a former Hawaiian royal seat. It has rendered thousands of people homeless. Maui County released a list of 388 names of people who remain unaccounted for. Recovery is expected to take years. Federal estimates suggest the fire caused $5.5 billion of damage.
Popularity contests
At the end of August, Tim Anderson has written something I could never write, It has to do with the popularity of computer languages. This topic is easiest to explain by looking at fruits. Different fruits have different uses. Personally, I avoid apples and cherries because they don't like me. I do consume citrus fruits, but they are not substitutes for each other. I would never eat a lemon or a lime with breakfast, like I would eat an orange or half a grapefruit.
Computer languages also have different uses. I regard scripting languages, such as JavaScript or Lua, as a type of glue, typically used to hold the components of websites together. There are database languages used to manipulate and organize data. In my mind, these are special purpose languages to be used restrictively, much like lemons or limes are used in cooking.
Then there are general programming languages, that can actually be used to make a software product. These are a totally different ilk, much like an orange or (for some people) an apple or a handful of cherries. There have been many generations of these, with Python being the most popular today. It was named after the British comedy group whose first name is Monty, rather than a snake. It first appeared in 1991. C, the language I use most, first appeared in 1972. Fortran first appeared in 1957.
I am now changing the advice I am giving to young people about which general purpose language to learn and use. My new favourite is Rust, named after the plant pathogenic fungi (order Pucciniales) with about 7 000 species. This programming language first appeared in 2015, but originated some years earlier at Mozilla, makers of the Firefox browser. It is supported by a number of large tech companies including Alphabet (Google), Amazon and Microsoft. Apple uses Swift, a competing language and successor to Objective-C, in most areas, but uses Rust in robotics.