For the past twenty years, I have admired Volkswagen's minivan concept vehicles. It began in 2001 with the Microbus concept, presented at the North American International Auto Show, in Detroit. Unfortunately, despite an attractive design, it was environmentally unfriendly, using a 3.2L V-6 engine of 172 kW and 320 Nm. Production was scheduled for 2003, until it was deferred and then cancelled in 2005.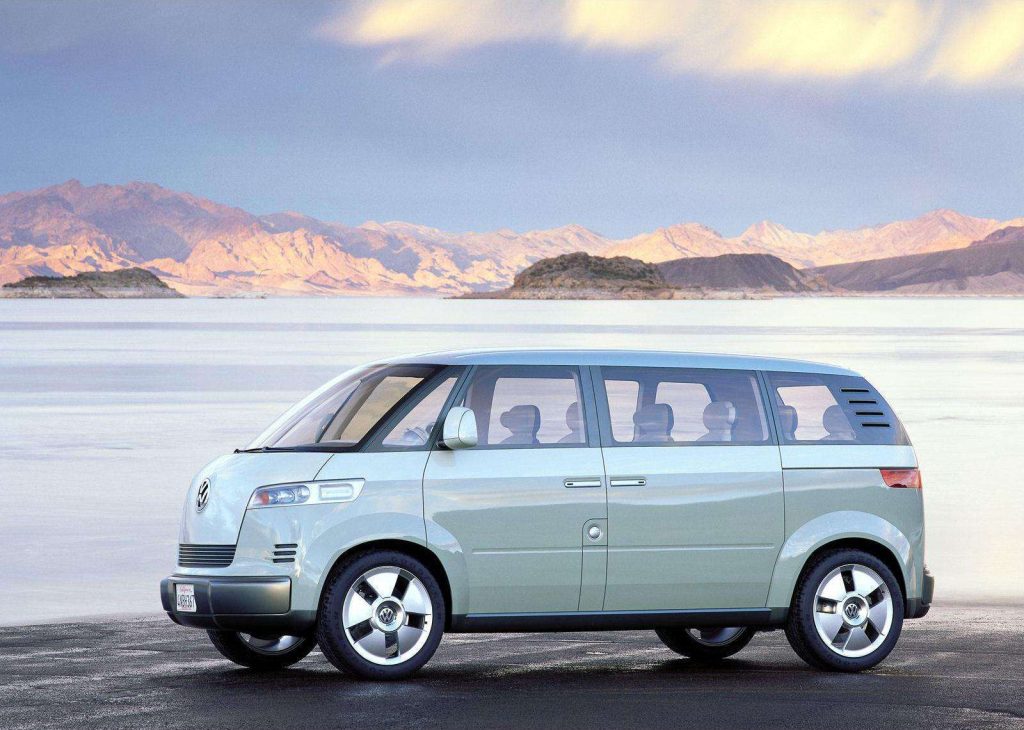 In 2011, a smaller Bulli concept was presented at the Geneva Motorshow. It was electrically powered with a 85 kW motor producing 270 Nm of torque using a 40 kWh battery giving a 299 km range. One significant difference, compared to the 2001 concept, was the use of conventional back doors, rather than sliding doors.
On 2015-09-20, Volkswagen announced that it had deceived the public about the emissions from eleven million diesel vehicles, using a software detect device that engaged full emission control only when the vehicle was being tested. On 2015-10-12 Volkswagen announced that it would accelerate electric vehicle development.
On 2016-01-05, Volkswagen presented the Budd-e at the Consumer Electronics Show, in Los Vegas. It was built on a MEB platform, with two motors producing 225 kW of power. The 101 kWh battery had an estimated range of 375 km.
This was followed up on 2017-01-08 at the North American International Auto Show in Detroit, with the ID. Buzz, described as a versatile, zero-emissions, all-wheel drive vehicle for the future. All-electric driving range of up to 435 km, with 275 kW of power from two motors, seating for up to eight with two luggage compartments, ID. Pilot, automated driving mode, while the driver's seat can be turned 180 degrees to face the rear, head-up display projected information, and fully autonomous driving capability.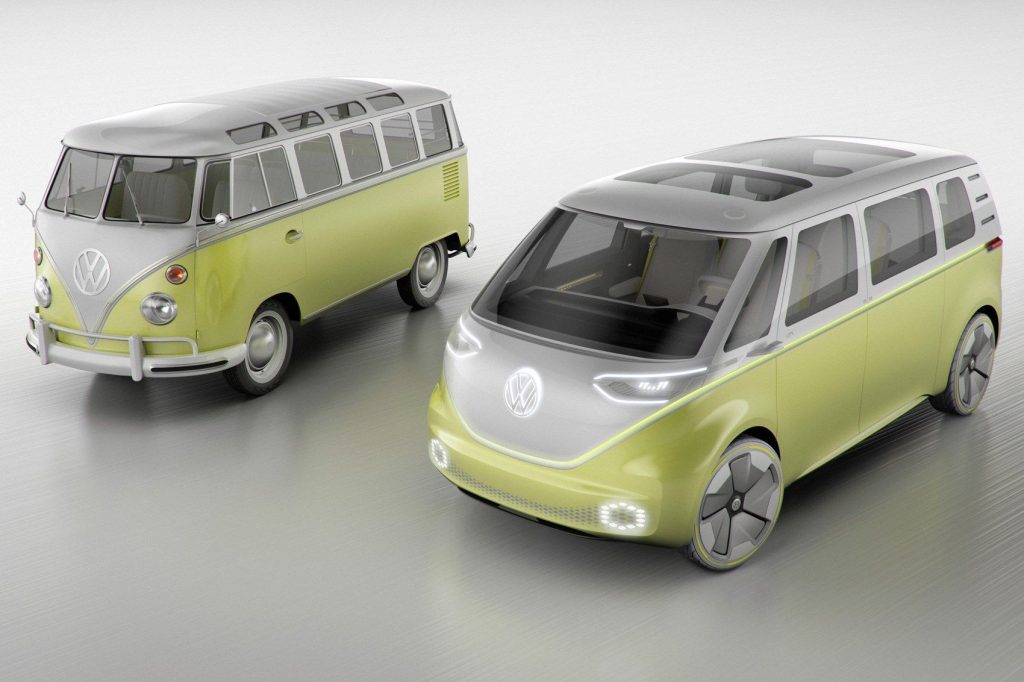 The production model of the ID. Buzz is very similar in appearance to the concept vehicle, but currently lacks many of the proposed features. The initial model released in Europe is also shorter. In many publications directed towards people working in the automotive industry, the ID. Buzz is referred to as a Lower Premium vehicle. This seems to indicate that some initial steps are being taken to separate vehicle specifications, and passenger comfort features in particular, from vehicle shape.