This story is being told because, in our rural, Norwegian existence, Trish and I are dependent on a vehicle to thrive. We have chosen to live about 13 km from the economic centre of Inderøy, which has opted to place a sawdust burning, central heat distribution service at the centre of the village.
While public transport can be arranged, we have not used it for many years. Instead, we use a 10-year old multi-purpose vehicle (MPV). It is sufficiently large enough to carry (up to) seven people and/ or lots of goods, including building supplies. It can be fitted with roof racks and can even pull a 1 200 kg utility trailer. Yet, this Mazda 5 has not been a faithful friend, breaking down more than once, first on Saturday, 2013-08-10, returning to Inderøy from Bergen, 1 400 km away, ten months old, after being driven a total of 12 030 km. We were forced to wait until Thursday 2013-08-15 for repairs to be made, allowing us to continue our journey home.
Two MPVs were part of my childhood memories. One of these was a Volkswagen Type 2 Kombi, owned by the Bibby's, on the laneway behind my childhood home. It was appreciated as a practical vehicle, for transporting goods, but mainly people, usually Florence (1908 – 1990) who sat in the back, driven by one of her sons, less often by her husband, Pat (1912 – 1990). Yet, at the time, this was probably not my favourite MPV on the laneway. That honour would go to Alf Fenton's (1902 – 1995) Hillman Husky. It too was an MPV, but in a more compact format.
From 1954 to 1965 Rootes Group produced the Double Duty Hillman Husky: You pay for one car, but have the services of two. It was a Commer Cob van with Hillman badging, factory-fitted side windows and fold-down rear seat. It was intended to be a full commercial vehicle as well as a passenger vehicle, an MPV before the term was even used. The interior was basic or, to be polite, minimalistic, with rubber floor coverings, minimal sound insulation, a minimum of instrumentation and, a minimum of everything else. This was not only appropriate for its intended usage, but a necessity to keep the price low. This avoided competition with more luxurious wagons. The Husky was slightly old-fashioned. Even when the Husky was updated, it was always behind the latest developments. Unfortunately, as far as I am aware, there have been no attempts to revamp the Husky.
In many ways, the Volkswagen Type 2/ MPV/ van/ bus/ minibus/ Transporter mirrored the Husky. It too was more functional than fashionable. It too was minimalistic. Yet, unlike the Husky, it still lives on. Its latest incarnation is the Volkswagen ID. Buzz, which will be the topic of three future weblog posts.
A sketch
Ben Pon (1904 – 1968), Dutch importer of Volkswagen vehicles to the Netherlands, is credited with the initial design idea for the Type 2. His 1947 sketch was inspired by a flatbed parts-hauler seen while visiting the Volkswagen plant. This ultimately resulted in the Volkswagen Type 2 that started production on 1950-03-08. It was available in two versions: The Kombi, with side windows and removable middle and rear seats; and the Commercial, a panel van.
The Type 2 was authorized on 1949-05-19. The first vehicle came off the assembly line on 1949-11-12. The first MPV, designated a Microbus, dates from 1950-05. Since the Volkswagen's model year starts on 08-01, and ends on 07-31, these were 1950 models! While the first T1s were built at Wolfsburg, production moved to a purpose built factory at Hannover, in 1956. The models were under continuous development. This distinction between commercial and passenger vechicles carries on to this day. Sales of Type 2 vehicles is undertaken by specialists in this area.
Paul Niedermeyer has put the Type 2 into its historical perspective, incorporating personal experiences starting in 1965. The assorted van/ bus generations are generally coded T1 to T7, with the first three generations retroactively named. They had the following production years, in Europe: T1 = 1950 to 1967 (17 years); T1 = 1967 – 1979 (12 years); T3 = 1979 – 1991 (12 years); T4 = 1990 – 2004 (14 years); T5 = 2003 – 2015 (12 years); T6 = 2015 – present; T7 = 2022 – present. This system of generational designations, was only adopted after the introduction of the T4, but applied retrospectively to the T1 to T3 generations. Only the first three generations were based on the Volkswagen Beetle/ Type 1.
To gain insights into the various models of Volkswagen Type 2 MPVs produced, a first stop could be Wikipedia. The production of older models often continued outside of Europe after the introduction of newer models in Europe.
The original T1 was appreciated for its versatility, especially an ability to transport goods and people in varying quantities, depending on the need. At the time people commented on its roomy interior, conventional rear-wheel drive, and less conventional air-cooled engine. It was regarded as easy to operate and maintain. In North America it was seen as a cost-effective alternative to a station wagon.
Roger White, curator of road transportation history, Division of Work and Industry, at the Smithsonian's National Museum of American History, says, "For many people, the VW Microbus [= T1] became the symbol of protest with Detroit's overpowered cars and society in general. It was a way of thumbing their noses at the establishment. It became popular with people who were rejecting mainstream American culture. It was their way of saying, 'We don't need your big V8 cars.'"
Because of its relative low cost, owners began to adapt the T1 to meet their own specific needs. One such need was for a camper, outfitted with beds, a table, kitchen facilities ( such as a stove and sink), and sometimes even a toilet. Volkswagen contracted with Westfalia to make camper conversion kits. These were exported to North America, starting in 1956.
While this Volkswagen MPV has participated in numerous historical events, such as the Woodstock music festival near Bethel, New York in 1969. It has been used to transport countless surfboards as well as an infinite number of hippies.
National Museum of African American History and Culture
Some individual vehicles have had a significant impact on people. At the National Museum of African American History and Culture, on the National Mall in Washington, D.C., two pieces of what was a green T1 are on display, a side panel and rear hatch. They contain a message from Esau Jenkins (1910 – 1972), "Love is progress. Hate is expensive." This 1966 VW Transporter took African-American children to school and adults to work on the Sea Islands near Charleston, South Carolina. While Esau Jenkins drove, Janie Jenkins (1929 – 2016) taught passengers about the South Carolina constitution, and their rights.
Perspectives change.
As a teenager in the early 1960s, I remember talking to an old man, possibly seventy, in New Westminster. He owned an old car. Unfortunately, my memory is not reliable, but I believe it was a 1904 curved-dash Oldsmobile. It was about sixty years old: not just old, but outmoded and obsolete, for the technology underpinning the vehicle was no longer in use or usable. Regardless, it was venerable, the oldest vehicle I had ever seen.
Model A Fords were produced from 1928 to 1931, a fact I can recall without having to look it up. In the 1960s, two of my neighbours were into them. Being into something, means that whatever that something is, doesn't come with commitments. One neighbour was more of a parts collector, than a mechanic. No driveable Model A ever emerged to quench his obsession. The other, Patrick, managed to restore one! With that challenge met, he was able to sell the vehicle, and move on to greater things.
A Model A was only half the age of that venerable beast, previously mentioned. Models As were slightly over thirty years old. They were old and outmoded, but not obsolete. That is, their DNA could be found in every internal combustion engine (ICE) vehicle produced since the 1930s to this day. Now, every model A is over ninety years old. They are just as outmoded as they were in the 1960s, but no worse than that. Their lineage lives on, in today's ICE vehicles.
A similarly aged car in 2023, would have started its career somewhere between 1988 and 1991. Apart from some safety equipment, there is not much that distinguishes it from a more modern vehicle. It is old, but not outmoded, and definitely not obsolete, just yet.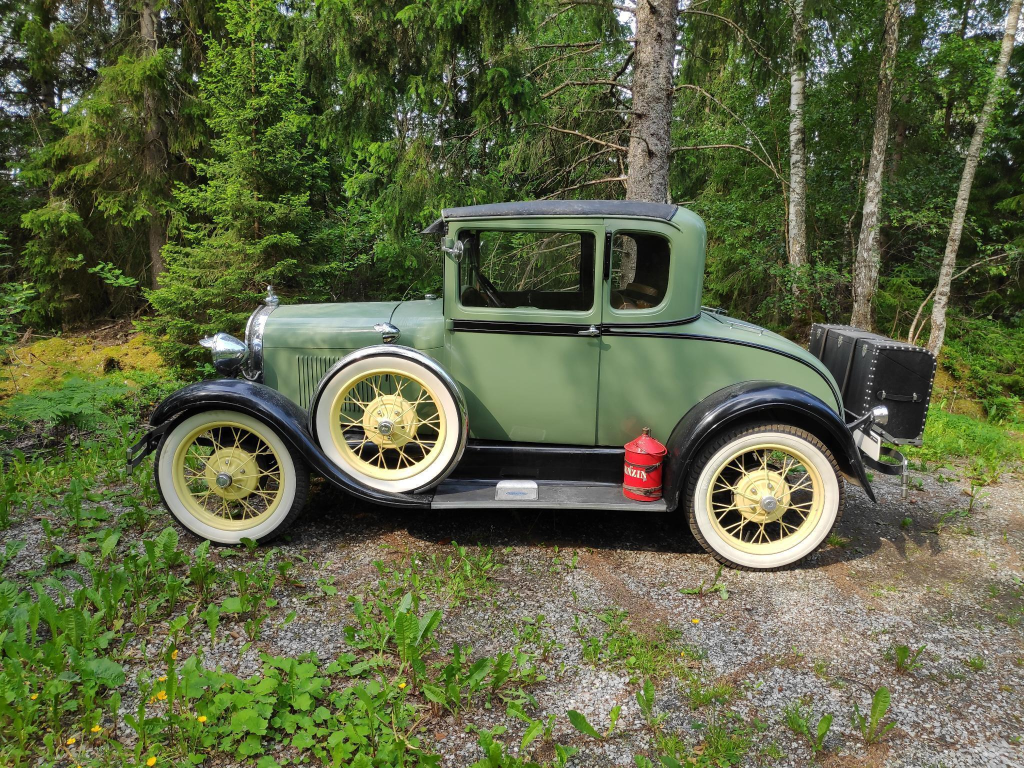 Soon, all ICE vehicles will be obsolete, regardless of their age. This is because drivelines are being transformed, to use motors powered by batteries. Unfortunately for new ICE vehicle owners, but not for the world, CO2 production has led to global warming, so that even brand new ICE vehicles must be made obsolete. I have absolutely no desire to own any vehicle dependent on combustion. Following the Pandemic, it has not been possible to buy most EVs without waiting. It is common now to wait nine months for a car delivery. The ID. Buzz, now has a wait list lasting 18 to 24 months. Many consumers are aware of the impending climate crisis, wanting to do their part. While not everyone is moving at the same speed, an increasing number of people expect their next vehicle to be battery electric.
If one really wants to see people living in the past with a passion for obsolete vehicles, one comfortable way is to watch an episode of Rust Valley Restorers (2018 – present), filmed at Tappen, British Columbia, near Shuswap Lake. In the tenth episode of its fourth season, the last vehicle restored is a 1964 Pontiac Parisienne, 9-passenger station wagon. There are some vague similarities to a Volkswagen bus: two tone colours, with a white top and bright green underneath. Some people may regard it as attractive, but I find it far too low. It also makes a terrible noise, whenever its engine starts and is in operation. It may offer exhilaration, but no fun.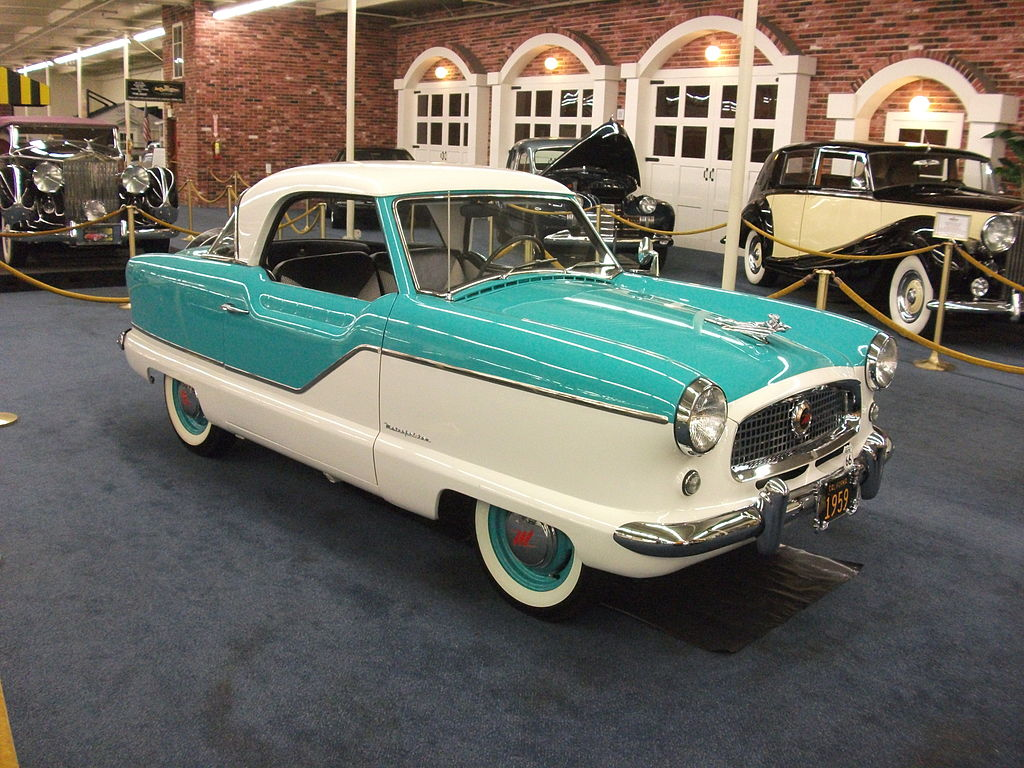 I cannot recall any Volkswagen MPVs or vans in Mike Hall's collection at Tappen. With the exception of a Sunbeam Alpine, there were no cars that captivated my heart. In my childhood there were lots of cars on the laneway from the 1950s. Yet only four cars attracted me sufficiently for me to want to own one: two Nash Metropolitans, belonging to the two mothers of the boys obsessed with Model As, Alf's Husky, and Pat's Volkswagen microbus!