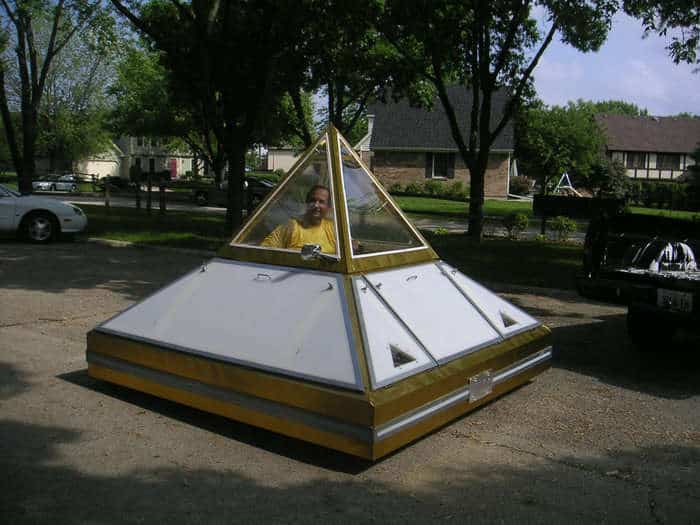 V2G = Vehicle-to-Grid, involves one basic question. Who can a person trust? Technically, this is a weblog post about the transfer of electrical power to and from an electric vehicle (EV). This topic is forcing electrical vehicle stakeholders to think in new ways. It is a bit too early to call it a paradigm change, but that is the direction in which it is heading. One of the main challenges is to find out who is going to control (and profit from) this transfer. There are at least four potential answers: consumers, electricity producers/ grid owners, regulators and EV manufacturers. One's approach to this control, may have much to say about the attractiveness of EV brands.
First, this blogger would like to criticize the Wikipedia article on the topic that begins by putting V2G into a purely economic perspective, essentially a system in which plug-in electric vehicles (PEV), "communicate with the power grid to sell demand response services by either returning electricity to the grid or by throttling their charging rate." There can be other reasons for connecting a vehicle to the grid other than economic considerations. Security from power outages is one of these. Speed can be another. The type of ownership can be yet one more consideration, especially if one is a member of a co-operative. If economic considerations are to be made, then it is important that all costs associated with it are taken into consideration. Battery degradation is one of these, especially when the cost of a battery in a battery electric vehicle (BEV) is about one-third of the vehicle cost, in 2021. Then there are regulations, which impact stakeholders in different ways, some technical, some economic, some social and even some that are cultural.
Second, for a century consumers have been persuaded that their role in the electricity supply system is to use electricity, and to pay for it. With more discussion of a smart grid, this narrow role is being expanded. At a minimum, consumers living between 60 degrees S and 60 degrees N, are being encouraged to install solar panels. Increasingly, electrical power does not just need to be produced. It needs to be stored. Electrical producers and grid managers are also having difficulty responding to this change. This has necessitated grid regulators to enter the arena, and to make decisions that are typically unpopular with one group or the other.
Third, there are numerous variations on the theme, involving electrical power flow. Here are some of them.
V1G = Unidirectional power flow, from one source
V1G, from several sources
V1G, with fragmented actor objectives
V2G = Bidirectional power flow
V2H = Vehicle-to-home
V2B = Vehicle-to-building
V2L = Vehicle-to-load
V2X = Vehicle-to-everything
Apart from this paragraph, V2X will not be discussed further in the post. It is less about the transfer of (electrical) power, than communication between a vehicle and any entity that may affect, or may be affected by, that vehicle. It may incorporate other more specific types of communication, including: V2I (vehicle-to-infrastructure), V2N (vehicle-to-network), V2V (vehicle-to-vehicle), V2P (vehicle-to-pedestrian), V2D (vehicle-to-device) and V2G (vehicle-to-grid). The main motivations for V2X are road safety, traffic efficiency and energy savings.
Fourth, there are at least three approaches to V2G from automakers. These will be examined in terms of three different EV manufacturers: Tesla, Volkswagen and Hyundai.
Avoidance
Tesla seems to want to avoid V2G altogether. Jeffrey B Straubel (1975 – ), Tesla's chief technical officer, stated his opposition to V2G technology, because battery wear outweighs its economic benefits. This might be a satisfactory solution in areas that do not experience power outages, but even in California power companies are cutting off power, to prevent forest fires, during extreme weather situations. The deadliest and most destructive forest fire in California history, the Camp Fire in Northern California in 2019, is thought to have been caused by downed power lines. According to at least one source, during the Texas blackout of 2021, a Tesla owner who rigged up such a system to provide basic needs for his family, had his Tesla Warranty voided.
Tesla often undertakes unilateral actions, including software updates, that sometimes impact consumers negatively. On such change occurred in 2019, when Tesla updated system software to "protect the battery and improve battery longevity," and it resulted in a range loss for only "a small percentage of owners." In Norway, a lawsuit was filed with the (consumer) Conciliation Board, 2020-12. Tesla did not respond to this. On 2021-04-29, the board found Tesla guilty of throttling charging speed and battery capacity through this 2019 software update. It ordered Tesla to pay NOK 136 000 = ca US$ 16 000 for each vehicle registered in the case. There are about 10 000 such vehicles in Norway, and this judgement would also apply to many of them. The decision could also be even more significant, with similar legal cases in other countries.
Control
On 2021-04-05 Volkswagen Group announced that starting 2022-01-01, all vehicles built on its MEB platform will have V2G capability. This is probably a good enough reason for anyone considering a new Audi, Seat-Cupra, Skoda or Volkswagen vehicle should wait until then before buying such a vehicle.
At Volkswagen's Power Day (2021-03-15) Elke Temme, Head of Charging & Energy at Volkswagen Group Components, stated that 6 500 GWh a year of renewable energy is not used due to lack of energy storage. She suggested that grid operators could store that electricity in car batteries if they have the technical and regulatory ability to do so. This is sufficient energy to power 2.7 million BEVs. She did not discuss how much Volkswagen could earn from such an arrangement.
Consumers may once again be concerned about how their interests are going to be taken into consideration, by Volkswagen Group. As individual consumers produce more power through solar panels, and other devices, it can be more economically beneficial for them to power their own houses – and vehicle batteries – first, before sending power into the grid. From the description of the Volkswagen system provided so-far, Volkswagen seems to want to take on the role of being an electrical system power broker, but one that is only capable of a binary relationship, in which either power is supplied to the grid, or taken from it. Similarly, there was no mention of compensating BEV owners for any battery degradation.
Flexibility
On 2021-02-22 Hyundai announced that its Ioniq 5 would offer V2L capabilities. V2L enables it to provide up to 3.6 kW of power to external devices. This is managed through 1) an Integrated Charging Control Unit (ICCU); 2) a Vehicle Charging Management System (VCMS); and 3) an on-board charger (OBC) . Users can access up to 70% of the vehicle's battery capacity. This includes the ability to charge other vehicles. The Hyundai approach seems to offer a much more flexible solution, than those offered by Tesla or Volkswagen.
Hyundai's new Electric-Global Modular Platform (E-GMP) will be underpinning new Genesis, Hyundai and Kia EVs. Between 2021 and 2025, they will be releasing 23 different models that use this platform. Its main components will be 1.) a battery pack under the cabin, 2.) an all-in-one motor, transmission, and inverter designed/ developed/ manufactured by Hyundai. This bundling will raise the maximum speed of the motor by up to 70 percent compared to existing motors, despite its small size, allowing it to produce up to 450 kW of power. Equipped with a 50 kWh vehicle battery pack, an EV will be able to provide 35 kWh of electrical energy that can be fed into a house during an outage. While the size of batteries has not been disclosed, they should offer a range of about 500 km, and allow 80% charging in 18 minutes, with an 800 V architecture and 350 kW charging speeds. A five-minute charge can add about 100 km of range.
Consumer Responses
What should consumers do? A first step is for every consumer to show a healthy scepticism to all proposals from other electricity stakeholders, including electricity producers and EV manufacturers. Assume they will not be acting in consumer interests, but in their own interests, until proven otherwise. If something seems too good to be true, it probably is. A second step is to understand how a smart grid operates, and the role of the various stakeholders in it, including consumers. Part of this could be a household level microgrid (MG). A third step is to understand, and potentially advocate for a broad right-to-repair legislation, to ensure that the consumer is fully in charge of the vehicle.
When an EV is connected to a MG, rather than to the larger grid directly, the consumer has an opportunity of using both energy production and energy storage sources optimally. The consumer can decide if power should flow from an EV to the main grid, a V2G strategy, or to the load, a V2L strategy, at any given time. Consumers should be encouraged to reduce loads in peak periods, or shift them to off-peak periods. EV scheduling and demand response programs help MGs to reduce costs/ increase profits. Sahbasadat Rajamand has used simulations to show costs can be reduced by 14.67% using optimized EV scheduling.
One energy related stakeholder that has not been heard from so far, in the presentation of this debate is the consumer's insurance company. They are, in fact, not particularly keen about shifting electrical consumption to off-peak hours, particularly if those hours involve the night when consumers are sleeping. In Norway, they are actively discouraging consumers from using equipment such as washing machines, driers and dish washers during the night because of the fire risk. While potential cost savings look significant as a percentage, they are totally insignificant if lives are put in danger.
For consumers maximizing energy usage to off-peak hours, can be a tedious chore. Norwegian consumers have decided that the economic benefits are not worth the cost. Major electricity producers are advocating it, so that they can profit from selling power outside of their traditional market. The advantage of V2G comes from emergency preparation. As implied in a weblog post about the ACE EV, auxiliary electrical power offers an almost normal lifestyle during an electrical power outage. It can power refrigerators and freezers, hot water tanks, induction stove tops, conventional and microwave ovens, computers and their screens, lighting or broadband interconnections.
As readers can see from the above, this writer is more impressed with the V2L solution offerd by Hyundai Group than that offered by either Tesla or Volkswagen Group. It remains to be seen how other EV manufacturers, such as BMW, Ford, General Motors, Honda, Mercedes Benz, Renault-Nissan-Mitsubishi (including Avtovaz and Dacia brands), Stellantis (Chrysler, Citroën, DS, Fiat, Opel, Peugeot, Vauxhall), Toyota and numerous Chinese brands will develop, with respect to V2G.