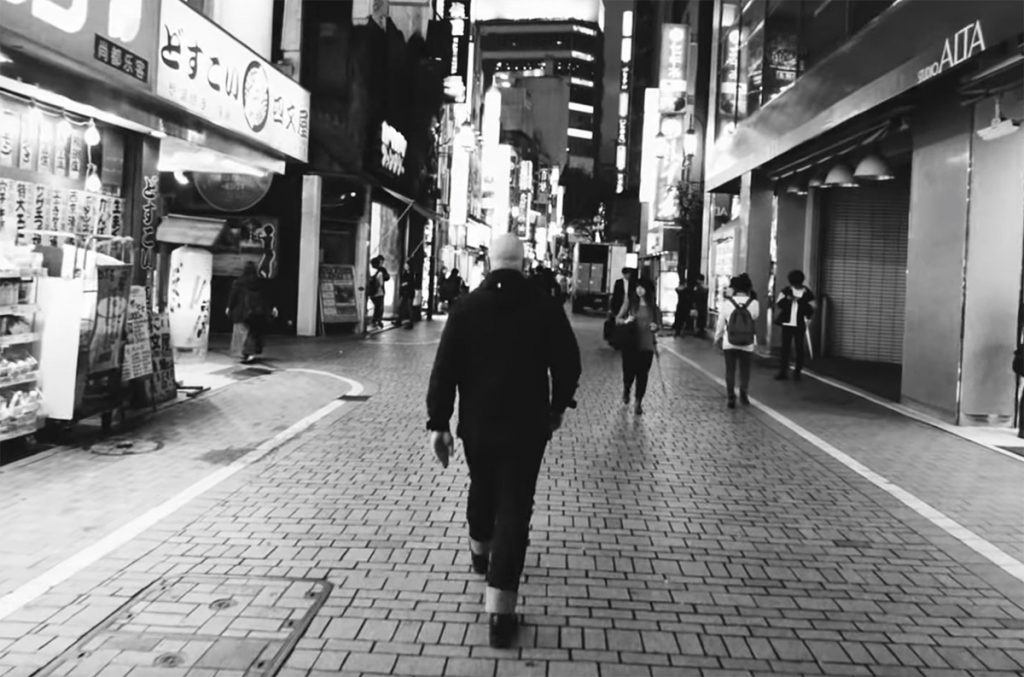 To celebrate Goth Day #13 (2021-05-22), this webblog post is focusing on Goth music. Goth Day #14 (2022-05-22) will focus on Goth fashion.
Note: It is proposed that content for future Goth Days be co-ordinated by an elite group of readers of this weblog to be referred to informally as the coven. Anyone interested in participating is asked to send an email to brock@mclellan.no using the subject heading Coven. The term coven was introduced into English in The Witch-Cult in Western Europe: A Study in Anthropology (1921) by Margaret Murray (1863 – 1963), who used it to describe a meeting of witches, that required precisely 13 of them to be present.
In preparation, music was sampled to create a top of the Goths list. The list is totally fake. No actual Goths were consulted. Rather, goth music was searched for on YouTube. While a few Gothish songs were randomly selected, and arbitrarily placed on the list almost in the order in which they were heard, a weakness was soon detected. All of the musicians were male. To rectify this, a new search was made using female goth music as a search phrase. Unfortunately, the result was almost as bad. The results typically showed male bands with a female vocalist. The most feminine band, Xmal Deutschland, had three women out of five musicians. Despite this imperfection, the results from the two searches were used to find the music. The order represents my personal preferences at the time of selection, with VNV Nation at the top, and K.U.K.L at the bottom. From the list one will discover that Hamburg, is the capital of Gothland.
10. K.U.K.L., Anna. This post-punk band from Reykjavík, Iceland, existed from 1983 – 1986. Björk Guðmundsdóttir (1965 – ) is its best known band member. Other members included Einar Örn Benediktsson, aka Einar Ørn (1962 – , trumpet, vocals), Einar Arnaldur Melax (keyboards), Birgir Mogensen (bass), Sigtryggur Baldursson aka Trix (1962 – , drums) and Guðlaugur Kristinn Óttarsson aka God Krist (1954 – , guitar). The track is from the Album, The Eye (1984). The video was made by Islandic director Óskar Jónasson (1963 – ), although comments suggest that the music accompanying the video, originally differed from that on the album.
9. Semblant, What Lies Ahead. This Goth metal band is from Curitiba, Brazil. The track's music and lyrics were attributed to Juliano Ribeiro. The band consists of Mizuho Lin (vocals), Sergio Mazul (vocals), J Augusto (keyboards), João Vitor (bass), Sol Perez (guitar), Juliano Ribeiro (guitar), Welyntom Sikora aka Thor (drums). The track appears on the album, Lunar Manifesto (2014), that was produced/ gngineered by Adair Daufembach in São Paulo.
8. Katra, One Wish Away. This symphonic metal band from Tampere, Finland was founded by vocalist Katra Solopuro (1984 – ) in 2006. It is augmented with musicians from other bands in related genres. This track originally appeared on the album, Out of the Ashes (2010), released by the Austrian label, Napalm Records.
7. Sirenia, Voyage Voyage. This heavy metal band from Stavanger, Norway consists of Morten Veland (1977 – ) from Stavanger, and Emmanuelle Zoldan (1977 – ) from Aix-en-Provence, France. It appears on their tenth studio album Riddles, Ruins & Revelations (2021), released 2021-02-12.
6. Mono Inc., Children of the Dark. This gothic rock band is from Hamburg, Germany. It has existed since 2000. Karl Fornia (guitar and backing vocals) and Martin Engler (originally drummer, but lead vocalist since 2007) have been with the band since its start. Manuel Antoni joined the band in 2003 (bass and backing vocals), while Katha Mia (drummer) joined in 2007,
5. Clan of Xymox, Brave New World. Originally formed in Amsterdam, Netherlands, this darkwave band originally consisted of three songwriters Ronny Moorings (1961 – , guitar, keyboards, bass), Anka Wolbert (1963 – , vocals, guitar, bass guitar, keyboard, programming) and Pieter Nooten (1961 – , analog synth, keyboards). Now, only Moorings remains, but with additional musicians. This track was released 2021-05-07. It was reissued 2021-04-23.
4. Project Pitchfork, Rain. This dark wave/ electronic rock band is also from Hamburg, Germany. Members are Peter Spilles (composition, lyrics, vocals, 1989–present), Dirk Scheuber (keyboards, 1989–present), Jürgen Jansen (keyboards, 1996–present) and Achim Färber (drums, 1999–present).
3. Xmal Deutchland, Mondlich. Xmal Deutschland was formed in 1980 in Hamburg, Germany. Mondlich is the first track on the band's second album, Tocsin (1984). The musicians on this video are: Anja Huwe (vocals), Manuela Rickers (guitar), Fiona Sangster (keyboards), Wolfgang Ellerbrock (bass) and Peter Bellendir (drums). The band disbanded in 1990.
2. AnsoticcA, I'm Alive. This video was made by Roax Films, that takes its name from Ronald Mattes & Alexander Max Braune, of Berlin, Germany. The symphonic metal band, AnsoticcA, is from Tilberg, Netherlands. It was formed in 2008 by guitarist Adrian Delborg, with Carie Van Heden (Vocals), Vincent LaBoor (Guitars), Jay Zee (Bass), Maarten De Vries (Keyboards) and Zack Rabart (Drums). Their debut album, Rise (2010), was released by Rockfeld Records.
1. VNV Nation, When is the Future? Noire (2018) is the tenth studio album by the Irish alternative electronic band, which consists of Ronan Harris (1967 – ) who provides the songwriting, production, lyrics, vocals and programming of the synths. In 1988, Harris moved from Dublin, Ireland to London, England where he worked for Q8 Petroleum in his day job, and as a journalist and webmaster for the dark-electro magazine, Side-Line, as a sideline. VNV Nation started in 1990. Later that year Harris moved to Toronto, Canada. He moved to Hamburg, Germany in 1994. VNV = Victory Not Vengeance, Its motto: One should strive to achieve, not sit in bitter regret.
Bonus #1. Imperial Age, Turn the Sun Off! Imperial Age is a symphonic metal band from Moscow, Russia, It was founded in 2012 by Alexander Osipov = Aor (tenor/ composer) and Jane Odintsova = Corn (mezzo-soprano/ composer/ keyboards). This video is part of a 180-minute online concert from locked-down Moscow and achieved ground-breaking success with 38,000 people streaming the live concert from all 7 continents, including Antarctica, on 2020-04-25. In addition to Osipov and Odintsova, other musicians on the video include: Anna Moiseeva = Kiara (soprano), Max Talion (drums), Pavel Maryashin = Vredes (guitar), and Dmitry Safronov = Belf (bass, vocals).
Bonus #2. Kerrang is providing a list of 16 Gothic albums. It notes that: Gothic music has a tendency to lean towards the dramatic and artistic, often with a literary or poetic bent. There's a romance to it, even when it's dealing with dark and melancholy themes.
Content for this weblog post was first written and saved as a draft on 2021-04-03, then promptly forgotten about, until 2021-05-16, when a calendar entry reminded me of the upcoming Goth day. About a week before this, a new weblog post on construction materials had been written and scheduled for 2021-05-22. At the time, I wondered how this date was available, when there are over 50 weblog posts already written that are awaiting scheduling, in addition to the over 50 weblog posts written and scheduled weeks and months into the future. The reason was that I had already reserved for this date for a Goth day post. The construction post was subsequently unscheduled, which gives me time to research the topic even better.
One fun aspect of making collections of videos during these Covid times, is experiencing how the same sub-culture in different countries, can create divergent musical artefacts. On 2021-05-17, after this weblog post was written, a new video appeared on my YouTube feed by Imperial Age. It appears as a bonus, for those who cannot get enough Goth videos. On 2021-05-21, a link to the Kerrang article appeared in a search, and was added to this weblog post as a second bonus item. Two additional weblog posts on music related topics are scheduled on 2021-05-27 and 2021-05-30, respectively.
.