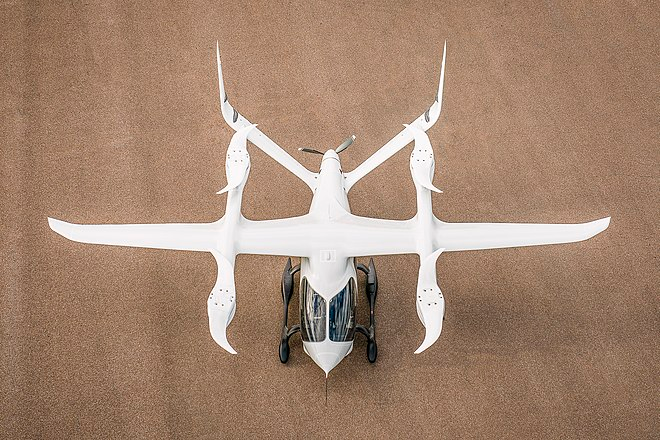 This weblog post is about Beta Technologies, and especially its partnerships with companies in California and British Columbia.
Beta Technologies is a aerospace manufacturer based in Burlington, Vermont. Since its founding in 2017, it has been developing electric vertical take off and landing (eVTOL) as well as electric conventional take-off and landing (eCTOL) aircraft for the cargo, medical passenger, and military aviation applications. It has also developed a network of chargers which can supply power to aircraft. Training programs for future electric aircraft pilots and maintainers are also provided.
This weblog has covered electric aircraft previously including the ePlane, the Eviation Alice, the eCaravan, Heart Aerospace ES-19 in addition to draft content about other aircraft has been written, but not yet published. I am not surprised that established airplane manufacturers are not at the forefront of electric aviation. This is actually expected according to Clayton Christensen (1952 – 2020). He introduced disruption as an business concept in The Innovator's Dilemma (1997). Steam shovel manufacturers went bankrupt, while their former market was won over by upstart innovators making hydraulic excavators. Battery based transportation has emerged for land based vehicles, ferries and other ship based transport, as well as aviation.
General Motors may have started the 21st century revitalization of the electric vehicle, with their EV1 in 1996 – 1999, but ended up crushing almost all of the 1 117 EVs produced. An estimated 40 survived, with deactivated powertrains. They claimed the EV was dead.
Tesla Motors was founded 2003-07 by Martin Eberhard and Marc Tarpenning, as a tribute to inventor and electrical engineer Nikola Tesla. In 2004-02, Elon Musk became the company's largest shareholder with a $6.5 million investment. He became CEO in 2008. Tesla's announced mission is to create products which help accelerate the world's transition to sustainable energy. The company began production of its first car model, the Roadster sports car, in 2008.
Tesla Superchargers are a major reason why the brand has become so dominant. A reliable, fast and accessible charging infrastructure has shown itself to be of critical importance in the adoption of EVs. The Tesla charger, known as NACS = North American Charging Standard, developed by Tesla has been used on all North American market Tesla vehicles since 2012 and was opened for use by other manufacturers in 2022.
Beta's ALIA electric conventional takeoff and landing (eCTOL) aircraft completed a flight milestone of its own in 2023-10, traveling 1 700 nautical miles = 3060 km = from Vermont, across 12 states to Duke Field, a subsidiary of Eglin Air Force Base, in Florida, where the US Air Force is now validating the aircraft for vital use capabilities including critical resupply, cargo deliveries and personnel transport.
The General Aviation Manufacturers Association (GAMA) published a report in 2023-09 titled Interoperability of Electric Charging Infrastructure. This report concluded that shared charging infrastructure offers numerous benefits, in contrast to OEMs developing multiple proprietary protocols.
Beta Technologies has focused on building out an aviation charging network, not only for its own aircraft, but for the entire aviation sector by using an existing standard. Beta has been in developing electric aircraft charging technology since its founding, in anticipation of a new widespread mobility segment. It has 14 charging stations online in the US, with 55 additional sites already in development or under construction.
Meanwhile, in San Jose, California, Archer Aviation has been developing its own eVTOL aircraft. Archer is a publicly traded company. They have entered into a collaboration, where Archer intends to implement BETA's electric aircraft charging technology to support its own eVTOL aircraft.
Geography may have been one reason why Beta and Archer found each other. Beta's charging infrastructure is on the American east coast, while Archer is a west coast entity. Archer will begin by implement two of Beta's Charge Cube systems at its test facilities in California. It will also deploy multiple Mini Cube mobile chargers. This could become the basis for aviation charging, much as NACS has become the de facto standard for land based EVs.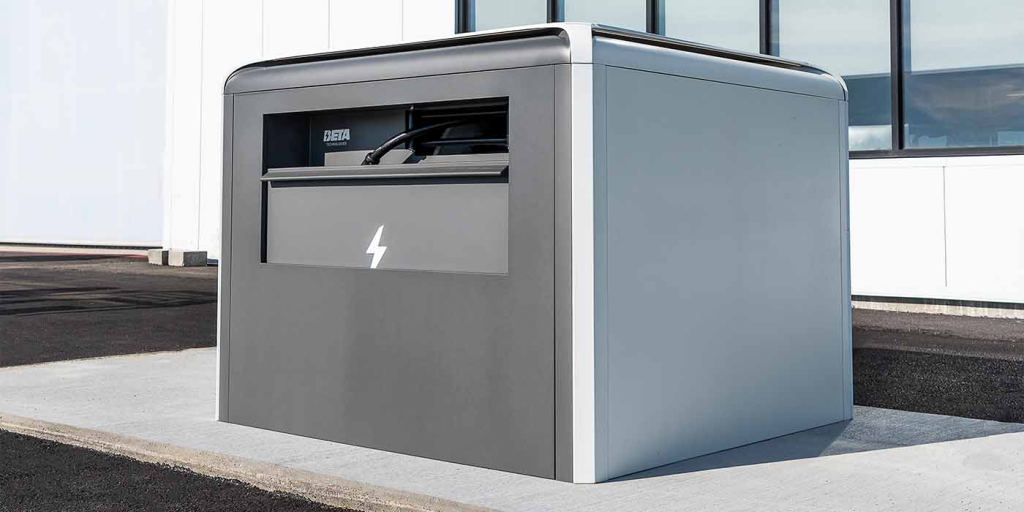 Archer's focus is on eVTOL aircraft is to offer an aerial ridesharing service, also referred to as Urban Air Mobility (UAM). They are planned to transport people in and around cities in an air taxi service and are claimed to have a range of up to 160 km at speeds of up to 240 km/h. United Airlines is its first major corporate partner, having ordered two hundred Archer electric aircraft.
Helijet
This Weblog post began because Don Wong sent me a link to an article about Helijet International.
Helijet International is a Richmond, British Columbia based helicopter airline and charter service. Scheduled passenger helicopter services operate flights between heliports at Vancouver International Airport (YVR), downtown Vancouver ( on a floating structure, adjacent to Waterfront Station on Burrard Inlet), downtown Nanaimo at the Cruise Ship Welcome Centre, and downtown Victoria. Helijet also has facilities at Seal Cove (CBF6) in Prince Rupert, and at Sandspit Airport (YZP) and Masset Airport (ZMT) both on Haida Gwai = an island group previously known as the Queen Charlotte Islands.
Helijet Charters serves the film, television, aerial tour, industrial and general charter markets. It is also British Columbia's largest air medical service provider.
The Helijet fleet currently consists of 3 medevac equipped Aérospatiale AS350 helicopters, 15 Sikorsky S-76 12 passenger helicopters, and a Learjet 31 fixed wing aircraft.
Don's link said that Helijet would work with Beta to build a five-passenger plus pilot Alia eVTOL aircraft for traveller and commercial transportation, to be used in southwestern B.C. and the Pacific Northwest region. A publicity event to announce this was held on 2023-10-31 at Helijet's Victoria Harbour Heliport, attended by Skye Carapetyan, sales director of Beta, British Columbia Premier David Eby, and Danny Sitnam, CEO of Helijet.
According to the announcement, the aircraft are currently in advanced flight standards development toward commercial regulatory certification in 2026. These aircraft are quieter, cost less, and are more sustainable for air transportation. However, eVTOL aircraft are not identical with helicopters. This means that the ground and building infrastructure at existing heleports will have to be updated to vertiport standards, which includes integrating zero-emission capabilities, and vertical lift technologies.
The electric aircraft's vertical take-off and landing ability will also improve emergency response, air ambulance and organ transfer services in the British Columbia, especially the Lower Mainland. It will helping rural/ remote communities gain access to affordable and convenient air services.
Eby commented that the provincial government recognizes the potential of advanced air mobility to decarbonize the aviation sector, improve regional connectivity, improve emergency response times and introduce new manufacturing opportunities.