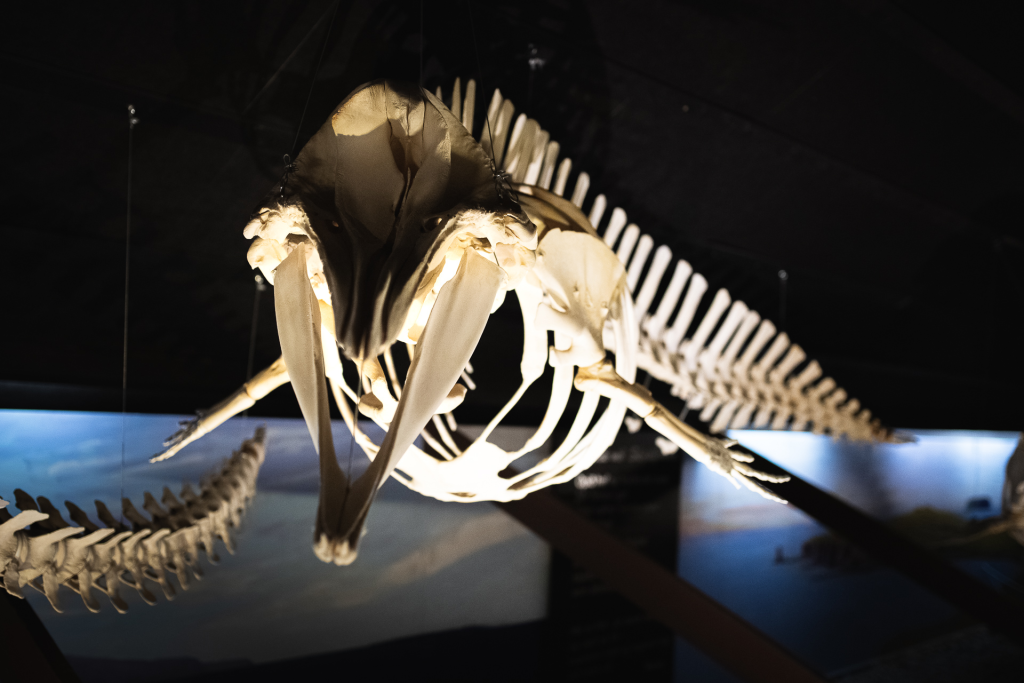 It took almost a week to find it, but should fate necessitate a move from Inderøy to Iceland, I think I have found a location that would meet my needs, Húsavík. It is a village on the north coast, with a population of 2 307 people, its own airport, the oldest flock of free ranging sheep (from 874) and one of the best museums I have encountered in the world, the Whale Museum.
Of course, such a statement is based on first impressions. That is all one has on a road trip. There is no time to encounter places a second time. This encounter with the town almost didn't happen. Driving from the outskirts of Akureyri, we visited the waterfall at Goðafoss. We then took the most direct route towards Húsavík, only to find the road blocked by highway crews, who couldn't be bothered to move their truck from a bridge to allow other traffic to pass. This added an additional 30 km to the trip, which meant that we discussed missing Húsavík altogether.
Wikipedia reminds people that Húsavík served as the setting of the 2020 Netflix film Eurovision Song Contest: The Story of Fire Saga, a comedic story of two Húsavík natives representing Iceland in the Eurovision Song Contest, with one of the film's songs named after the town. The song itself was nominated for the Academy Award for Best Original Song at the 93rd Academy Awards. Both of my children have commented positively about this film.
More on climate. There is no advantage to living at Húsavík during any other season. While we have grown used to winters in Norway, I could appreciate less cold weather and less snow. On a theoretical level, Madeira has appeal. However, unless other family members wanted to move there, it would not be an interesting place. As long as our daughter Shelagh and her husband Derek are living in California, it is more appealing to visit there. Canadian citizens are generally allowed to live up to six months each year in the United States. The most appealing months are November to February.