Aurora Aksnes (1996-06-15 – )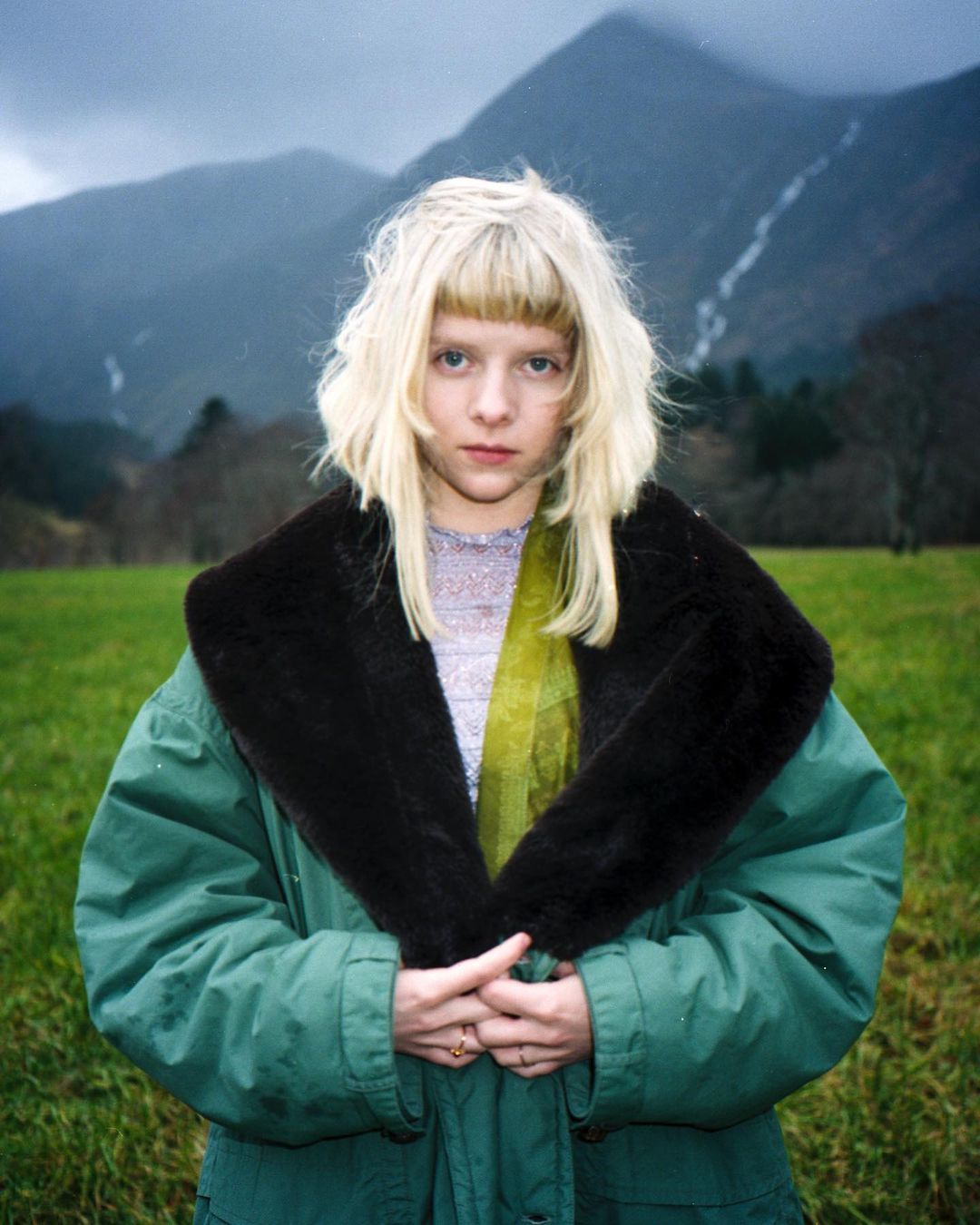 One Track: Running with the Wolves (2015).
One Quotation: "I don't think I was born to be an entertainer, I used to really be afraid of playing live on-stage. Obviously it's terrifying! But now I look forward to it every time. I've learned not focus on myself, cause it's not about me. Now I only think about giving everyone the best experience. A magic moment."
One Comment: Aurora was chosen as a singer-songwriter in an attempt to focus on women musicians, composers and songwriters under age fifty. On the date of publication, she has finally reached twenty-five years old. Running with Wolves was released in 2015, when she was eighteen. Wikipedia describes Aurora as having an eclectic musical style that is a composite of eight genres: art pop, Nordic-folk, synth-pop, electropop, electro-folk, indie pop, dark pop and avant-garde pop. I appreciate the fact that she in-sources costumes and makeup to her sisters.