Welcome to the Unit One Work Space, Ethan & Ethel. Here, everyone is required to wear appropriate clothing and safety equipment.
A lot of information about personal protective clothing and equipment is available from WorkSafeBC: https://www.worksafebc.com/en/law-policy/occupational-health-safety/searchable-ohs-regulation/ohs-regulation/part-08-personal-protective-clothing-and-equipment
Unit One uses the regulations here as guidelines for setting its own policy. Sometimes the rules are even stricter than those the government requires.
Identity Cards and Patches
At Unit One, everyone is issued an identity card. This contains a lot of information that could be needed in acute situations. For example, it lists name, birth date, blood type (if known), current medications, chronic medical conditions, allergies, personal contact information, and contact information in case of an emergency.
While this information is also stored in an encrypted format in the Unit One database, it is important to have this information physically available. Computers don't always work.
| | |
| --- | --- |
| Unit One | Billi Sodd |
| Birthdate: | 1950-01-01 |
| Medications: | Insulin |
| Allergies: | none |
| Blood Type: | O |
| Emergency Contact: | Ivan Sodd 604-527-4660 |
The ID card also lists courses you have taken such as first aid and hot work, as well as the machines your are qualified to use.
| | | |
| --- | --- | --- |
| Qualification | Status | Expiry Date |
| First Aid | Basic | 2019-01-01 |
| Hot Work | Basic | 2020-01-01 |
| Table Saw | Supervisor | 2020-01-01 |
| Mitre Saw | Supervisor | 2020-01-01 |
| Band Saw | Supervisor | 2020-01-01 |
| Planer | Basic | 2025-01-01 |
| Router | Basic | 2025-01-01 |
| CNC | Lathe; Mill | 2025-01-01 |
| Electronics | DC; AC | 2050-01-01 |
| 3D printer | Basic | 2050-01-01 |
| Laser cutter | None | – |
A Unit One ID patch is available to sew onto work jackets. This includes the Unit One logo, and your name. Its colour indicates your work status: orange – novice, must work under supervision; yellow – qualified, allowed to work without supervision; white – supervisor, allowed to train and supervise other people; blue – member of the board of directors.
Clothing
Personal clothing must be of a type and in a condition which will not expose the worker to any unnecessary or avoidable hazards. First of all, this means that no dresses or skirts are allowed, girls. This is because trousers are safer to work in. Because there is a danger of contact with moving parts of machinery or with electrically energized equipment, clothing must fit closely about the body,
Neckwear, bracelets, wristwatches, rings or similar articles may not be worn, except for medical alert bracelets. Similarly cranial (that means head) and facial hair must be confined, or worn at a length which will prevent it from being snagged or caught in the work process.
Everyone at Unit One must have suitable gloves to protect hands from abrasion, chemical or other injury.
Flame resistant clothing must be worn when performing hot work, including welding.
Headgear
Unit One provides safety headgear in situations where there is a danger of head injury. Our headgear is colour coded (see above).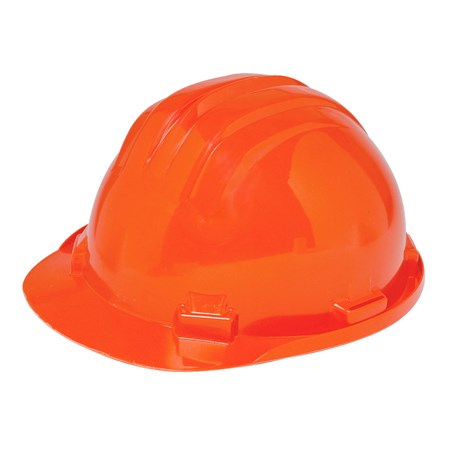 Eyewear & face protection
Properly fitting safety eyewear must be worn if one is handling or exposed to materials which are likely to injure or irritate the eyes. In some cases these must be fitted with sideshields.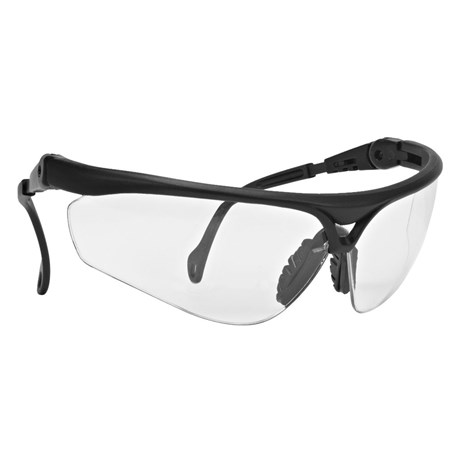 If there is a risk of face injury, suitable face protection must be worn.
Footwear
Footwear must be of a design, construction, and material appropriate to the protection required. The following factors must be considered: slipping; tripping; uneven terrain; abrasion; ankle protection and foot support; potential for musculoskeletal injury; crushing potential; temperature extremes; corrosive substances; puncture hazards; electrical shock; any other recognizable hazard.
Hearing protection
While we have a supply of ear plugs at Unit One, we encourage people to use ear muffs. These offer less noise-reduction variability among users, are designed so that one size fits most head sizes, are not easily misplaced or lost, and may be worn with minor ear infections. However, they are less portable and heavier than ear plugs, may be less convenient for use with other personal protective equipment, may be less comfortable with hot work, and may interfere with the wearing of safety glasses because wearing glasses breaks the seal between the ear muff and the skin, resulting in decreased hearing protection.
Respirators and face masks
We typically use non-powered, air purifying half facepieces with sorbent cartridges when working with organic solvents. If dust is the issue, we use face masks.
First Aid kit
At the entrance to Unit One there is a first aid kit that contains most items that should be used to treat minor injuries. This kit is never locked, and is accessible to everyone.
Fire extinguishers
Unit One is equipped with two fire extinguishers, suitable for all types of fires. These are located at opposite ends of the workshop.
Next time, we will be focusing on air quality management.