Volkswagen is fortunate to have built several iconic vehicles. Most recently, the focus has been on a relaunch of its 1960s Microbus, aimed at buyers in North America, Europe, and China, and to be available in passenger and cargo models from 2022. It will be electrically powered, and autonomous.
The relaunch announcement was made in time for the Pebble Beach (California) Concours d'Elegance, where VW is trying to reconnect the Buzz with its predecessor's easy-going California surfer reputation. VW's North American Region CEO, Hinrich Woebcken, said,"This vehicle is the perfect balance between emotion, usability and sustainability, while also showcasing our technological leadership,The high seating position, cargo capacity, overall versatility and all-wheel drive option packaged into such an appealing design is just what our customers want from us. And it's the perfect fit for the zero-emissions American lifestyle."
Volkswagen wants to create a new icon, but what it is actually creating is a meme, defined as "an idea, behavior, or style that spreads from person to person within a culture" (Meriam-Webster Dictionary). It is a unit for carrying cultural ideas, symbols, or practices that can be transmitted from one mind to another through writing, speech, gestures, rituals, or other imitable phenomena with a mimicked theme. Supporters of the concept regard memes as cultural analogues to genes in that they self-replicate, mutate, and respond to selective pressures. Gordon Graham (2002),Genes: a philosophical inquiry, p.196.
The challenge for Volkswagen, is that they are not in charge of their own memes. While corporations can to some extent manage their trademarks, brand names, copyright materials and even designs, memes have a life of their own. Managed correctly, a meme may evolve into an icon, but there are no guarantees.
I'd like to remind Volkswagen of their past, and encourage them to proceed with humility.
Dieselgate
Popular Mechanics described the Volkswagen emission scandal as "outright cynical deceit".
The scandal emerged in September 2015. The short version of events, is that Volkswagen had intentionally programmed turbocharged direct injection (TDI) diesel engines to activate some emissions controls only during laboratory emissions testing. The programming caused the vehicles' NOx output to meet US standards during regulatory testing but emit up to 40 times more NOx in real-world driving.
Volkswagen has admitted this dishonesty, and has taken measures to compensate some victims. For other victims, this admission comes too late. NOx emissions above set standards have "led to at least 38,000 premature deaths [annually] due to heart and lung disease and strokes. Most of the deaths are in Europe, where highly polluting cars are the main culprit, and in China and India, where dirty trucks cause most of the damage," according to the Guardian.
Volkswagen has seriously damaged its reputation. It is not something that public relations can mitigate, at least in the short term.
Historicism
"Ask a friend what comes to mind when they think of Volkswagen. Odds on they will relate a story about an old air cooled Beetle or Kombi. A real enthusiast may conjure up an image of a Karmann Ghia. You don't get many people rhapsodising about Passats or Polos (yet, anyway)." Ken Davis
In the noughties, car manufacturers wanted to control their own history. They especially wanted to dictate how the public viewed them, and to ensure that only certain opinions and information reached the public. Here are two stories, one about VW and the other about Ford, which undoubtedly resulted in a loss of goodwill, from influential stakeholders.
In a Club VeeDub blogpost,Ken Davis refers to the April 2002 edition of Hot VWs magazine, where it appears that Volkswagen of America wants to suppress its air-cooled heritage, including club use of logos, trade marks and vehicle images, such as Beetle images on club tee shirts or other merchandise. They may not advertise Volkswagen Parts but Parts for Volkswagen is acceptable, if Volkswagen is not written in a VW font. Volkswagen of America forbid dealers from selling any air-cooled parts, servicing air-cooled models or supporting clubs running events featuring air-cooled models.
This Australian VW club also received a letter from Volkswagen of America demanding the club desist from use of the Volkswagen name and logo, and remove any images of air-cooled Volkswagens from its website. The club refused. It apparently has permission from both Volkswagen Group Australia, and the previous importers, TKM/Inchcape, to use the VW name and logo where appropriate, and has received financially support every year without exception since 1988. They conclude, "At least the US madness does not extend to Australia."
Ford used a similar ploy some years later. The headline reads, Ford: Car owners are pirates if they distribute pictures of their own cars.
Josh sez [sic],"The folks at BMC (Black Mustang Club) automotive forum wanted to put together a calendar featuring members' cars, and print it through CafePress. Photos were submitted, the layout was set, and… CafePress notifies the site admin that pictures of Ford cars cannot be printed. Not just Ford logos, not just Mustang logos, the car -as a whole- is a Ford trademark and its image can't be reproduced without permission.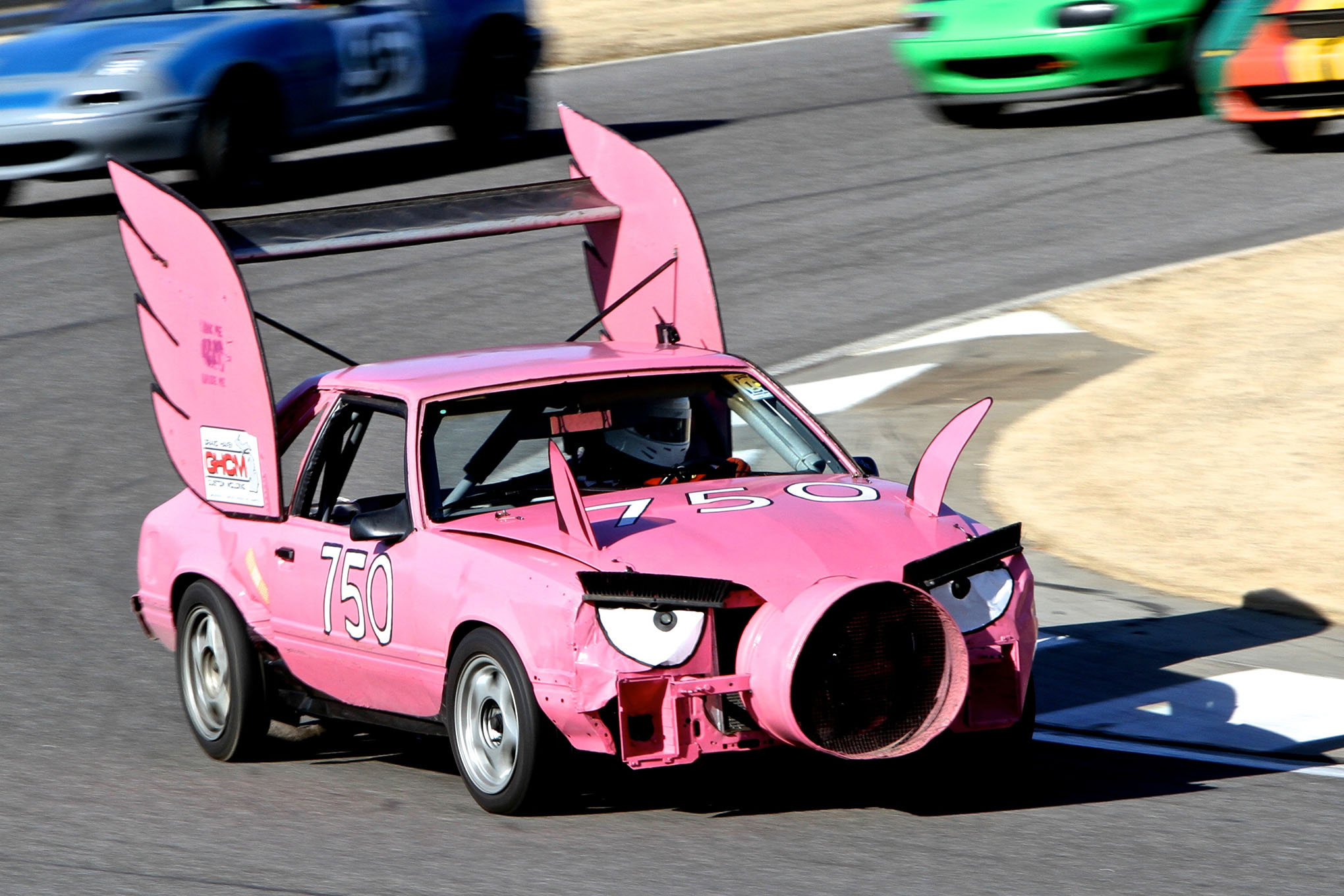 So even though Ford has a lineup of enthusiasts who want to show off their Ford cars, the company is bent on alienating them. 'Them' being some of the most loyal owners and future buyers that they have. Or rather, that they had, because many have decided that they will not be doing business with Ford again if this matter isn't resolved.
Cory Doctorow says that he got more information from CafePress about a law firm saying that images, logos and designs infringe on Ford's trademarks. In 2008, BMC did not produce its annual calendar solely because Ford Motor Company claimed that they own all rights to all photos of Ford cars. So much for owner loyalty.
This section is based on articles written by Ken Davis in May 2002, titled Volkswagen Turns its Back on its Aircooled Heritage and by Cory Doctorow, in January 2008.
Volkswagen: From the Third Reich to emissions scandal
The Volkswagen past is never far from the Volkswagen present. The title of this section is the same title as a BBC report on the emissions scandal,written by business reporter Tim Bowler. It provides the following information about Volkswagen's dark past.
1937: The company is set up by the Nazi trades union organisation, the Deutsche Arbeitsfront. Very few Germans owned cars at the time, and the aim was to create a "people's car". Hitler decrees that the car should carry two adults and three children at 100km/h (60mph) and that it should be cheap, costing no more than a motorbike to buy. Largely designed by Ferdinand Porsche, the KdF-Wagen (Kraft durch Freude, or "strength through joy") has an air-cooled rear engine, torsion bar suspension, and an aerodynamic "beetle" shape that is important given its small engine.
1938: The company, initially called the Gesellschaft zur Vorbereitung des Deutschen Volkswagens mbH, is renamed Volkswagenwerk GmbH.
1938: A factory is built for the company in the new town of KdF-Stadt, now modern-day Wolfsburg.Some 336,000 people subscribe to buy the car via a monthly savings plan but by the outbreak of war only a handful of cars are complete and none are delivered to customers.
1939-45: During World War Two civilian car production ceases and the firm switches to making vehicles for the German army, using more than 15,000 slave labourers from nearby concentration camps. It is a practice that is widespread among German firms during the war. In 1998, survivors file a lawsuit against VW, which sets up a restitution fund.
Memes
At the moment, the Volkswagen I.D. Buzz, is nothing more than a meme. Even before the product is sold, Volkswagen has a difficult task ahead. It must convince consumers that it is a reformed company.
A key ingredient here will be for it to provide evidence of its transformation process. It needs to provide stakeholders with progress reports on electrification and vehicle self-driving capabilities. Both of these should save innocent lives.
Electric vehicles currently available from Volkswagen use its Modular Transverse Matrix (MQB), an automotive architecture introduced in 2012. It represents a progressive step in technology that goes beyond the current platform principle, allowing efficient vehicle production.
However, this is essentially a stop-gap measure. For EVs to become mainstream, better production architecture is needed. In development since 2015, the Modular Electrification Toolkit (MEB) is being developed. Engineers need to determine the necessary characteristics of axles, drive units and other components. Decisions need to be made on wheelbases and weight ratios, and appropriate designs and positions for batteries. It is from this toolkit that the conception, design and production of electric vehicles will be made.
The development stage of its modular MEB architecture is now complete. This will underpin the group's future dedicated electric vehicles: an hatchback (2020), a van (2022), and a compact SUV.
If Volkswagen's MEB based electric vehicles are to become icons, then the company will need to ensure transparency is all aspects of its operation, from design through sales and service to end-of-life disposal of vehicles. It will need to enlist the help of its vanguard of evangelists, members of Volkswagen car clubs. It must learn to tolerate the public using images of its vehicles and appropriating its trademarks. In other words, Volkswagen must learn that it is operating in a social environment, where everything it makes, does and says is open to public scrutiny.
If it fails, there will be no new chances.
Further information on the MEB can be found here.
This weblog post was updated 2021/12/21. to eliminate Seeds from the title. This post formed part of a Needs, Seeds and Weeds website that belonged to my daughter, Shelagh. In addition, other things are also out of date, or my opinions have changed. Apart from the title, updating the text to a block format and other minor formatting changes, the text above this paragraph remains as it was before. Any significant content changes are found below this paragraph.