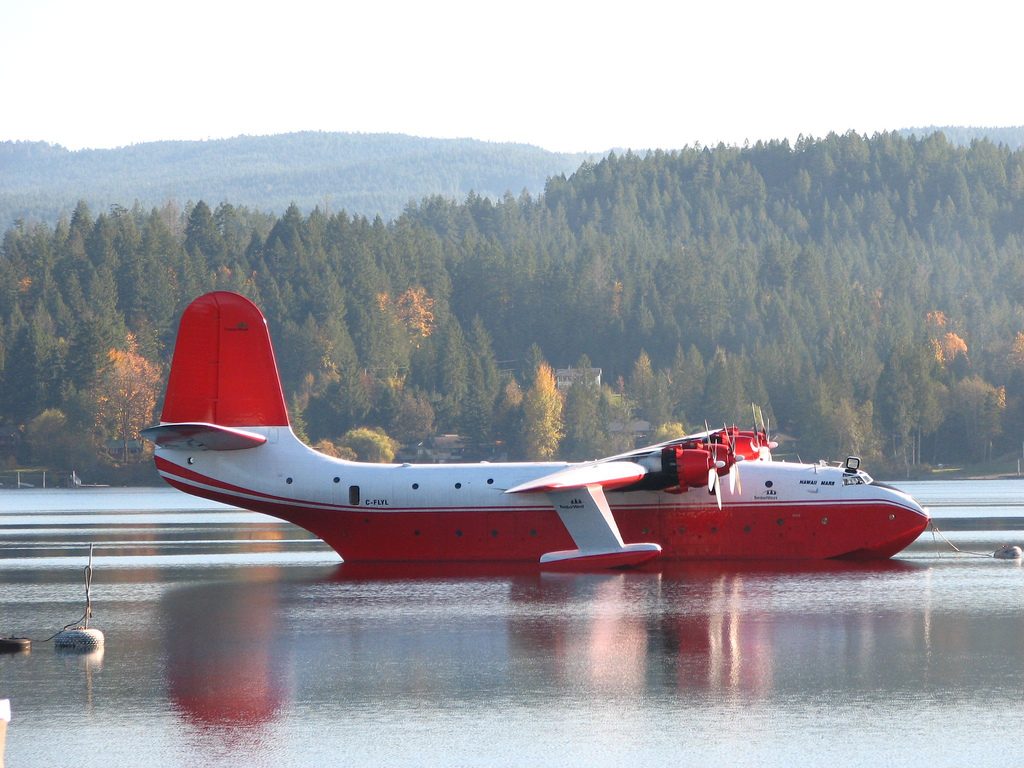 Nils Christensen was a Norwegian-Canadian entrepreneur who founded the Canadian aerospace manufacturing firm, Viking Air Ltd. He was born 1921-08-21 in Høvik, Bærum (adjacent to Oslo), Norway. At the age of five he claims to have witnessed the airship Norge heading off on an exploration trip to the North Pole.
After finishing his training as an apprentice mechanic, Christensen worked in the merchant marine until 1942 when he enlisted in the Royal Norwegian Air Force (in exile) in New York City, USA. He was trained as an aircraft mechanic at Little Norway, Lille Norge, the Norwegian Air Force Training Camp, Flyvåpnenes Treningsleir, at Muskoka airfield, near Gravenhurst, Ontario, Canada.
After completing his training in 1943, he was posted to the 333 (Norwegian) Squadron RAF based at Leuchars, Fife, Scotland, under control of the RAF Coastal Command, Christensen acted initially as an aircraft mechanic for de Havilland built Mosquito aircraft.
In 1946, Christensen attended Engine Instructors' School in England, then he instructed on engines and aircraft for the Royal Norwegian Air Force. In 1947, he left the Air Force, and soon after obtained his Norwegian Aircraft Mechanic's license. He began civilian work as a flight engineer and a station engineer for Braathens South-American & Far East (SAFE) Airtransport, flying and maintaining Douglas DC-3 and DC-4 aircraft. He was transferred to Amsterdam, Holland by Braathens.
In 1951, Christensen moved to Toronto, Ontario, Canada, working for de Havilland Canada, converting Lancaster bombers into air-sea rescue machines. In 1952 he became chief of maintenance at Sault Airways, a bush plane operation, where he serviced float and ski aircraft including Norseman and Cessna. He also earned his Canadian Aircraft Maintenance Engineer (AME) license.
In 1956, Christensen moved to Sidney, British Columbia, Canada, where he became chief of maintenance at the Victoria Flying Club. In 1959 he joined Forest Industries Flying Tankers (FIFT), as a flight engineer and superintendent of maintenance on the giant Martin JRM Mars water bombers. These, the largest flying boats ever built, were initially developed for the US Navy in WWII as a cargo transport seaplane, Seven were built. Three were lost by 1950. The remaining four were purchased from the US Navy by FIFT in 1959. Christensen obtained his Flight Engineer License in 1960, and began working with Fairey Aviation converting the Mars to firefighting water bombers, that operated out of Sproat Lake, Vancouver Island, British Columbia.
In 1961 one of the converted Mars crashed killing all four crew members, then in 1962, the other completed plane was destroyed by Typhoon Freda at the Victoria Airport. The conversion of the remaining two Mars aircraft was completed in 1963. These water bombers were operated by FIFT until 2007 when they were purchased and operated by Coulson Flying Tankers, until their retirement in 2016. A weblog post on these water bombers is a work in progress.
In 1965, Christensen left FIFT and joined Fairey Aviation, recently purchased by IMP Group International after the collapse of the British mother company, servicing a variety of aircraft. In 1967, he became foreman of McKinnon Enterprises, an aircraft parts and modification facility in Sidney, where he was responsible for rebuilding/ converting three amphibian Grumman Goose aircraft to turbine power, and upgrading four Grumman Widgeons.
In 1970, Christensen bought Victoria Flying Services and its 11 aircraft. When McKinnon Enterprises closed in 1970, Christensen also bought all of its equipment and started his own company, Viking Air Ltd., that focused on overhaul, maintenance and conversions of various small aircraft, especially flying boats including the Grumman Goose, Widgeon, Mallard and Albatross. When Viking Air started it had two people on the floor and one in the office. By 1979, it had 25 people in the main shop, and six in Viking Shell, a fuel dealership and pilot's lounge.
In 1983, Viking Air moved into manufacturing. After 10 years of negotiations with de Havilland Canada, Viking Air was selected as their sole parts producer and distributor for Beaver and Otter aircraft. Christensen sold Viking Air Ltd. and retired as President in 1987. Viking Air had grown from three employees to 50 at the time of Christensen's retirement.
In 1993, Christensen and his wife moved from Sidney to Salt Spring Island, British Columbia where they lived for 24 years. In 2017-03, they moved to Abbotsford, British Columbia to be near family. Nils Christensen died in Abbotsford on 2017-08-06. In 2018-10, his ashes were interred at the 800 year-old Haslum Church and Cemetery in Bærum, Norway.
This weblog post concludes a short series about de Havilland Canada related topics. Since this post primarily deals with Christensen in his role as an aircraft mechanic turned manufacturer, and not his other contributions, people interested in other details of his life, may want to read more about him in Wikipedia.