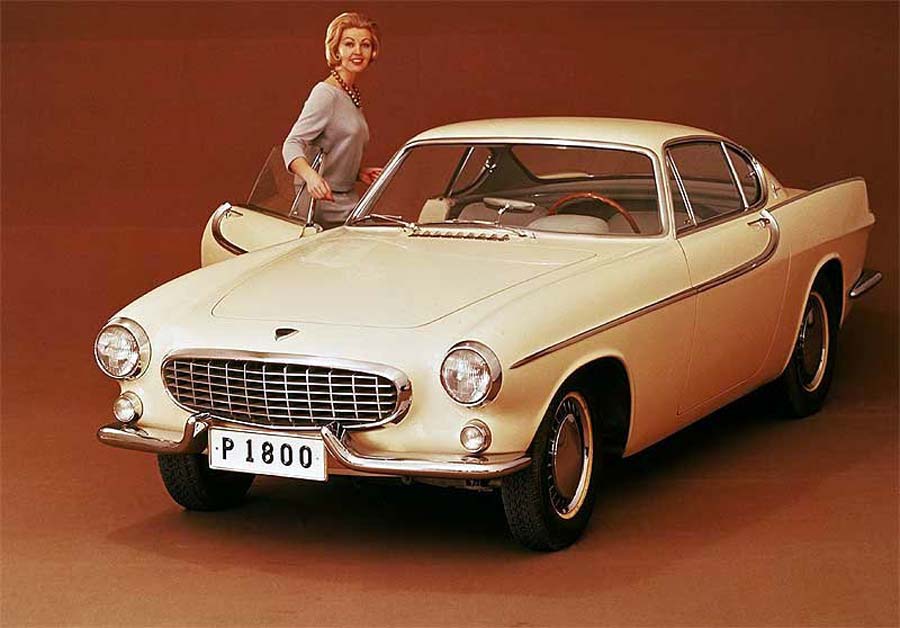 Automotive prejudice is not necessarily against something. Often, it is for a particular nationality, brand or model. Some people appreciate vehicles because they originate in a particular country, or have a perceived status, closely related to the price of the vehicle when new. For others, use or performance measures are more important.
In British Columbia, where I grew up, and in Norway, where I grew old, there was and is, respectively, the odd freeway/ motorway allowing one to drive in a relatively straight line, but on most roads drivers must contend with the geography of mountains and valleys, and snowy road conditions. With few exceptions, an American built car with a large V-8 engine, and a soft suspension, is ill matched to the terrain. One needs something nimble, which is the adjective I use to distinguish sports cars from other vehicles.
Until the term got overworked and degraded, GT (Grand Tourismo = Grand Touring) cars were luxury sports vehicles for the monied classes. The only one that ever made an impact on me was a French Facel Vega, massively powered with a Chrysler V-8 engine. Other vehicles in this class included the German Mercedes Benz 300 SL Gullwing, the Italian Maserati Sebring, the American Studebaker Gran Tourismo Hawk and the English Alvis TD 21.
Slightly below this were less luxurious vehicles, the Jaguar XK-E, (known as the E-type in Britain, and among hard-core North American enthusiasts), the Chevrolet Corvette, the Porsche 356, the Volvo P1800 and the Alfa Romeo Giulia.
The British dominated the mass market sports cars, which also form their own hierarchy. This writer's subjective ranking placed the Lotus Elite (aka Type 14), and its replacement, the Lotus Elan (aka Type 26) at the top. Immediately below this was the Austin Healey 3000, with its 6-cylinder 3-litre engine. Then came a series of Triumphs which culminated in the TR-4A, closely followed by MGs, ending with the MGB.
At the bottom of the heap were the cheap sports cars, the MG Midget and its sister the Austin Healey Sprite, along with its cousin, the Triumph Spitfire. The Triumph Herald, will not be mentioned, even if a convertible version was owned by John Lennon (1940 – 1980).
While I had an affection for British vehicles, they had cantankerous engines that needed considerable attention, and almost daily adjustment. The British sports car that avoided this best was, in my rather prejudiced opinion, the Sunbeam Alpine, made by Rootes Group. This was the first Bond car, appearing in Dr. No in 1962. It was also Maxwell Smart's vehicle in the 1960s American comedy series, Get Smart, in its V-8 Sunbeam Tiger variant.
If I were to buy a sports car today it would be as an initial step in an educational project to learn technical skills surrounding vehicle electrification. This would hopefully result in a disposal problem being transformed into a functioning electric vehicle.
The specific vehicle would have to meet at least two of three criteria. First, it should have recycling issues, which should have the added benefit of being cheap. Second, it should come either without an engine (preferred) or with a defective engine. Third, and one potential cause of the recycling issue, it should have a fibreglass body. Yes, the Saab Sonett II and the Lotus Elan are both attractive, fibreglass vehicles, but existing models with functioning engines should be preserved. If for some reason they have engine challenges, they are top candidates.
Fibreglass replica cars, much like fibreglass boats, pose a recycling challenge. Some other people may even regard them as illegitimate. Yet, sports cars have often been considered works in progress by their owners. Thus, readers are encouraged to consider adopting one, to give it new life with an electric driveline, and allowing it to become a beloved object, that upcoming generations will yearn to inherit, despite its obvious imperfections.
People interested in undertaking their own conversions, may want to consider purchasing a wrecked electric vehicle, such as a Nissan Leaf, Renault Zöe, or ???
Production parts from Volkswagen's e-up! can be used with a Kassel single-speed gearbox and Brunswick battery system components. This provides old VW Beetles, and potentially other related products, with 60 kW of power. The battery system can be built into the underbody and consists of up to 14 modules, each with a capacity of 2.6 kWh, providing up to 36.8 kWh. This would give an old beetle a new total weight of about 1 280 kg, allowing an acceleration to 50 km/h in just under four seconds and to 80 km in just over eight seconds. The top speeds is 150 km/h, with a 200 km range. Unfortunately, Volkswagen has misunderstood makers, and wants customers to use conversion specialist eClassics in Renningen, near Stuttgart, Germany.
An alternative for rear engined air-cooled Volkswagens, including Karmann-Ghias, and Porsches, is Zelectric. Once again, they "build to order", rather than allowing people to undertake the work themselves.
General Motors, however, is offering a GM eCrate kit, although there are serious issues, especially related to the battery pack. It seems to be the driveline from a Chevrolet Bolt, slightly repackaged. An even more accessible manufacturer is EV West, which seems to be catering to the DIY market. Note: I have not used any of these products, and cannot comment on their quality or suitability for any purpose.