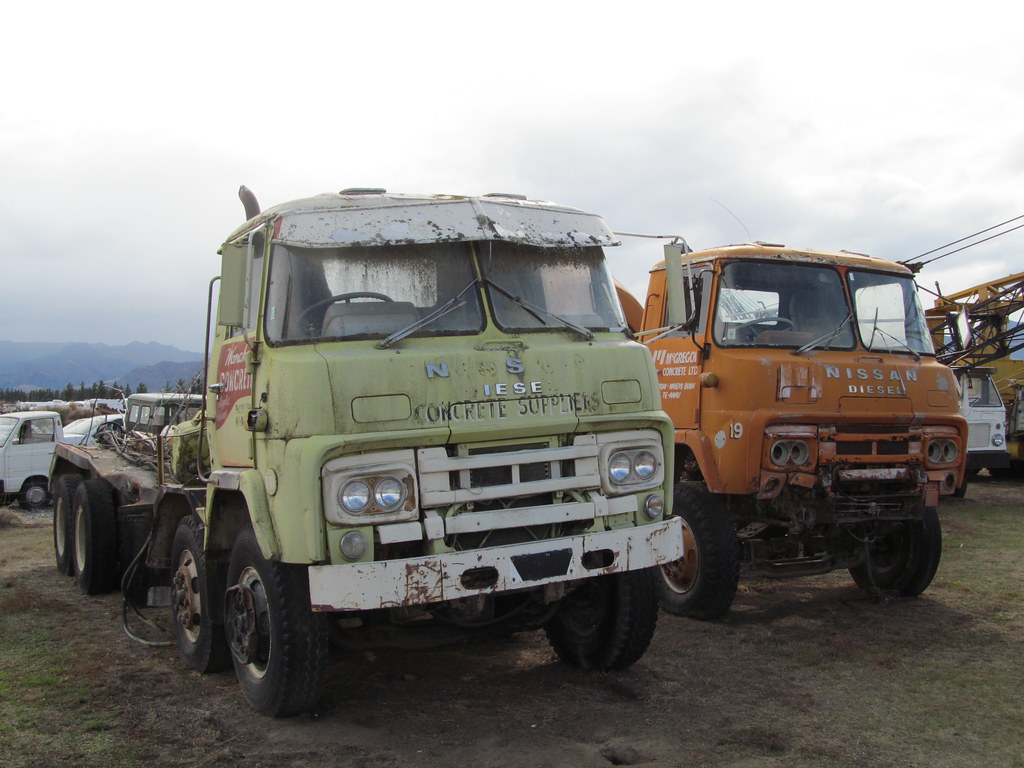 This weblog post is about Carlos Ghosn (1954 – ), the former CEO of the Renault-Nissan Alliance and his cultural war with the Japanese business establishment. It might have had a different plot if I hadn't read Exposure: Silenced. Threatened. Time to Fight Back. (2012) written by Michael Woodford (1960 – ).
The major reason for writing this post now, is Ghosn's escape from Japan to Lebanon. He had been charged in Japan 2018-11-19 with under-reporting his earnings and misuse of Nissan assets, followed 2019-04-04 with charges of misappropriations of Nissan funds. He has spent considerable time in detention, as well as house arrest. However, many suspect that these charges were more about Japanese business interests (aided by the Japanese government) wanting to take back control of Nissan, than that anyone was actually worried about the relatively miniscule size of misappropriated funds. The fact that a major Japanese auto manufacturer had to use the services of a gaijin (foreigner) had been extremely embarrassing.
Background
In 1996, Renault hired Ghosn to turn the company around from near bankruptcy. By 1999, the plan devised by Ghosn had worked. Much of it involved using Japanese management practices. In 1999 Nissan was facing a similar bankruptcy threat. In 1999-03, Renault and Nissan formed the Renault–Nissan Alliance, resulting in Renault purchased a 36.8% minority interest in Nissan. This allowed Ghosn the opportunity to develop the Nissan Revival Plan to turn around Nissan, using many of the same approaches as he used at Renault. By 2002-03-31 all of these goals had been accomplished. As of 2018-11, Renault owned 43.4% of Nissan, while Nissan owned non-voting shares equal to 15% of Renault's equity, showing the unequal strength of the two companies in relation to each other.
This webpost does not proclaim Ghosn's innocence. Only a court of law can do that, although there is a presumption of innocence until proven guilty. A legitimate question to ask is, what is the reason for the criminal charges against Ghosn? The problem with the Ghosn affair, is that Ghosn seems to be treated differently than equivalent Japanese business leaders caught up in similar situations. Here are some examples.
Fukushima
Perhaps the greatest Japanese crime of this century is related to the Fukushima Daiichi nuclear disaster that began 2011-03-11. This disaster was the most severe nuclear accident since the 1986-04-26 Chernobyl disaster and the only other one to be given Level 7 on the International Nuclear Event Scale.
The disaster caused meltdowns in three separate reactors. The lack of adequate preparations for a tsunami and related events resulted in the evacuation of more than 470 000 people. Nearly 18 500 people died in or were listed as missing from the disaster area. Despite the enormous ramifications of this disaster, Japanese society/ culture effectively blocked any one person or even group of people from being found responsible for it. Japanese prosecutors had twice declined to press criminal charges against former Tokyo Electric Power (Tepco) executives, saying there was little chance of success. Then a judicial panel ruled that three men should be put on trial, despite the opposition of the prosecutors.
2019-09-19 a Japanese court found Tsunehisa Katsumata, Sakae Muto, and Ichiro Takekuro, the former most senior executives of Tepco, not guilty of professional negligence. No one else has been charged with anything related to this disaster.
The conviction rate in Japan is 99.4%. In other words, the prosecutors are acting, effectively, as judges. In this particular case, their reluctance to prosecute was interpreted as an indication of non-guilt.
Olympus
Only a month after the Fukushima Daiichi nuclear disaster, Michael Woodford was appointed president and COO (2011-04) of Olympus Corporation, a Japanese manufacturer noted for its professional optical products. He was appointed CEO six months later, 2011-10. Woodford started working for Olympus in 1981 and subsequently rose in the company to manage its European operations. Woodford was the company's first non-Japanese CEO. He was removed from his CEO position after two weeks, when he persisted in questioning fees in excess of US$1 billion that Olympus had paid to obscure companies, which appeared to have been used to hide old losses and appeared to have organised crime connections. By 2012 this scandal had developed into one of the biggest and longest-lived loss-concealing financial scandals in the history of corporate Japan.
Woodford's life was threatened, because of the criminal organisation connections. Ultimately, Olympus had to agree to a settlement for defamation and wrongful dismissal.
Reactions
Japan Forward was sceptical of Ghosn's arrest: "A Western businessman with several decades in Japan noted: The "thin gruel of 'misdeeds' that they've put forward to date as justification is laughable. Reads like any day at the office for many [Japanese] CEOs. The Japanese business establishment crushes everything that threatens its worldview and privileges. … Another added: "During my time in Japan, I met the CEOs and managing directors of a variety of companies and a few were wonderful people, but a lot were not…. [They were] in cahoots with the yaks (Yakuza) — abused their expenses, went on company paid junkets, received kickbacks, got laid on the company tab…. I don't know what Ghosn did, but I doubt it would have come close to what is normal behavior for many of his Japanese counterparts."
Japan Forward may not have said it so explicitly, using a question mark rather than an exclamation mark, but many see systemic xenophobia in the Japanese business community.
Nikkei Asian Review was even more condemning: "There is no indication that other board members made actual moves in terms of governance processes or statements at the board level, [Nicholas Benes, head of the Board Director Training Institute of Japan and a former investment banker] noted. This makes him suspect that the board members were more concerned about protecting their jobs than confronting [Ghosn]…. If individual board members, including CEO Hiroto Saikawa, felt so strongly about the issue that they allowed a criminal investigation, they should have taken steps first. These could have included proposing to discuss the issue at the board level, trying to call an extraordinary board meeting, threatening to resign or getting advice externally. No such internal moves appear to have been taken before the prosecutors' move to arrest Ghosn. Under Japanese company law, directors are expected to actively participate in discussions and oversee the chief executive."
There are several recent Japanese business scandals:
In 2015 Toshiba revealed that it had overstated its operating profit by nearly $1.2 billion.
In 2017 Takada had become mired in a global scandal over faulty airbags. Ammonium nitrate was used to inflate airbags quickly, some with such force, they spewed shrapnel at drivers and passengers leading to injuries and in some cases, death. Takada was forced to recall millions of airbags which, along with facing a multi-million dollar wave of litigation.
In 2017 Kobe Steel admitted to changing or falsifying data about the quality of some of its goods before they were shipped to customers.
In 2018 Nissan admitted its emissions and fuel economy tests for its cars sold in Japan had "deviated from the prescribed testing environment".
Japan's Criminal Justice System
Counterpunch has detailed the inhumanity and authoritarian nature of the Japanese criminal justice system. The current laws are from 1947. Except for omitting offences relating to war, the imperial family and adultery, the 1947 Penal Code remained virtually identical to the 1907 version. This means that there has been no substantial revision for 113 years, as this post is written in 2020.
Nobuo Gohara, a former prosecutor, stated: "If you admit to the crime you're arrested for, you're released on bail relatively quickly. However, if you dispute the charges or claim innocence, you will be detained longer. You won't be released on bail and your detainment will last weeks. You're basically held hostage until you give the prosecutors what they want. This is not how a criminal justice system should work in a healthy society." Cases detailed in the same article explain this further.
Beirut Press Conference
At the press conference held in Beirut 2020-01-08, Ghosn compared his arrest to the surprise attack on Pearl Harbor. He said his prosecution on charges of financial misconduct was politically motivated, the result of an elaborate conspiracy involving malevolent Nissan executives and even the Japanese government, a systematic campaign to destroy his reputation and impugn his character. He further claimed that Japanese authorities were repaying him with evil, because he was an easy target as a foreigner. Further information about the press conference can be found in numerous online news sources, including this report in The Guardian.