On 2020-05-28 aviation history was made, with the first 30 m test flight of an eCaravan, an electrified Cessna 208B Grand Caravan at Grant County International Airport in Moses Lake, Washington. The eCaravan was modified in Goldcoast, Queensland, Australia by Magnix, so that it is powered by a 560 kW magni500 all-electric propulsion system with a 1 tonne, 750V lithium-ion battery. The flight consumed $6 worth of electricity, needing 30-40 min of charging.
The electric aircraft propulsion company MagniX worked with engineering and flight test specialist AeroTEC on this project. In its current state, the Magni500-powered plane can fly 160 km with 4 or 5 passengers while keeping reserve power. The companies are aiming for a certification by the end of 2021.
In a slightly more distant future, the companies hope to offer machines capable of operating 160 km flights with reserve capacity, and a full load of nine passengers. The longer term goal is to enable 800 km flights, which account for about 45% of all flights flown in the world. Some decades ago, smaller commuter airlines operated such routes. The general aircraft operating these routes disappeared because they were economically unviable. They were replaced by larger, more complex regional jets. Electric aircraft could provide the economic characteristics that make such routes feasible again. However, it is the relatively low energy density of batteries that has constrained the range and payload of electric aircraft. Magnix is studying other technologies, including lithium-sulfur batteries and hydrogen fuel cells.
The advantage of electric propulsion systems is their environmentally friendly operation, fewer moving parts and simplicity, compared to ICE engined aircraft. Some estimate that electric propulsion will reduce operating costs by up to 80%.
In a previous weblog post, Alice, an all-electric, nine-passenger aircraft being developed by Eviation Aircraft, was discussed. That project was disrupted in 2020-01 when an electric system fire damaged an Alice prototype in Arizona. Magnix had also been named one of two companies to supply propulsion systems for it.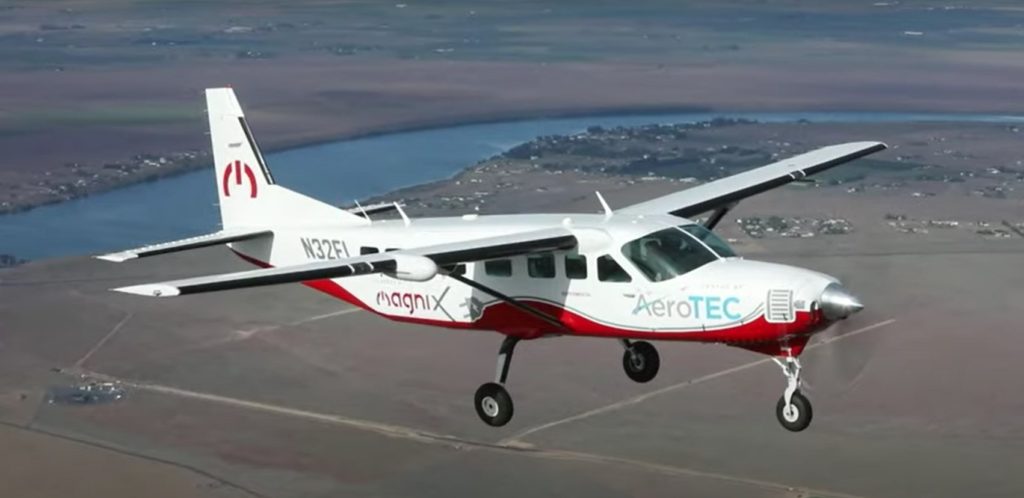 This weblog post was updated 2020-06-05.