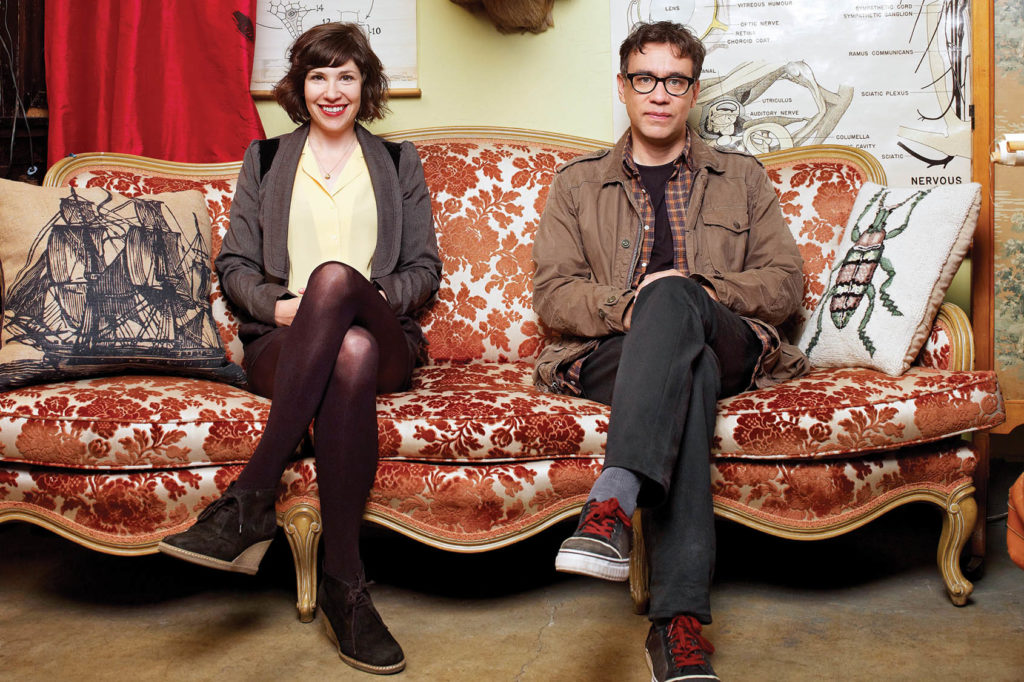 My fascination with hip, beat and hipster culture begins with a warning in the early 1960s, not to have anything to do with the social misfits living in a large, black house at the north-east corner of Ash Street and Fourth Avenue in New Westminster, about 160 meters from the house where I grew up. On the odd occasion I did meet with these residents they were friendly and kind, even if they were dressed mainly in black, the men wore beards and the women had long straight hair. I am less certain about the other components that comprised the beat uniform: turtle neck sweaters, berets and dark glasses.
This was followed by reading a book borrowed from New Westminster Public Library, about beatniks and especially the tribe living in San Francisco. In particular it mentioned two beat landmarks, the City Lights Bookstore and its neighbour across Jack Kerouac Alley, the Vesuvio Cafe. These places were visited earlier today, although we stopped to eat ice cream at the nearby Baked Bear.
In the early 2010s, I found myself enjoying the first season of Portlandia. At the same time I was accused by inmate pupils, in particular, of being a hipster or metrosexual. Personally, I thought I was at least forty years too old for these labels. Yet, I can understand what they were getting at. I dress outside of the mainstream, wearing non-standard coloured chinos and brightly coloured shirts, often pink. Knitting at the prison probably didn't help. This identity was not universal. New inmates/ staff at the prison also mistook me for an inmate or the prison chaplain, rather than a teacher.
Wikipedia lists some hipster accoutrements, provided here along with some personal comments: a beard (yes, I have worn one for most of the past fifty years), veganism (yes, most days now and during periods in the past before children), certain aspects of post-Christian New Age philosophy (not quite certain what this refers to, but I have read and discussed books written by Alan Watts), urban beekeeping (yes, if this includes showing films and discussing high-tech beehives, and at one point when we first moved to Norway we owned two (2) beehives, but no bees!), specialty coffee (yes, that is why we have a fredag fikka or Friday coffee), taxidermy (not in the usual sense of the word, but our house houses many stuffed animals from armadillos to raccoons), fedoras (yes, if Stetson is an acceptable substitute), and printing and bookbinding (yes, we even had our own family publishing house, Fjellheim Institutt). As for the ubiquitous single-speed bicycle, walking or a Mazda 5 will have to substitute, even as I dream of replacing the latter with an appropriate electric vehicle, possibly a Stavanger, Norway built podbike.
MoveHub and www.iheartradio.ca locate many of the most hipster-centric cities in the Pacific Northwest. In USA these include (with their rank): Vancouver, Washington (1); Boise, Idaho (4); Tacoma, Washington (6); Spokane, Washington (7); Portland, Oregon (12); and, Seattle, Washington (20). In British Columbia, Canada the top ranked hipster cities are: Victoria (1); Kelowna (2); and, Vancouver (4). The closest place to Norway in the Top 20 world rankings is Helsinki, Finland (9).
The reason for this post is to encourage everyone who has the opportunity to attend the year's first Fredag Fikka, 2020-10-30 from 10:00 to 14:00 at Cliff Cottage, Ginnunga Gap. This marks the end of the construction season. The theme is living hip, and people are encouraged to present arts, crafts and other creative works. Coffee and cinnamon buns will be served.
Note: This post was written on 2020-02-27 and 28 in San Francisco, California.